Ewww Sarsfield. Also who would have thought Trinity students to be such exhibitionists? Fair enough the view looking out of the gym towards the former Academy cinema is pretty pleasant, but having hoards of passers-by looking back at you in your distressed state is not something that appeals to this poster.
The interior of the Perry building is even more of an engineer's dream than the exterior, as difficult as that may be to imagine. Not a fan of Luce Hall either have to say, notjim. It's not sculpturally Brutalist - just plain, cheap and ugly! Agreed the Pearse Street elevation needs to be resolved. Also I like the new accommodation blocks, and the red brick lol.
One of the better stories of 18th century Trinners students is their rampaging around the city. As Constantia Maxwell recounts (one sometimes wonders if that should be recalls): "Sometimes they placed gunpowder squibs on the lamps in several streets at once, contriving by fuses to have them all burst at the same time. Whole streets would thus be left in darkness, to the dismay of the populace." Also: "Sometimes they threw large crackers into the china and glass shops, delighting to see the terrified shopkeepers trampling on their wares for fear of an explosion".
Wouldn't happen nowadays of course - such exertion tends to ruffle the hair gel and smear fake tan. Tsk.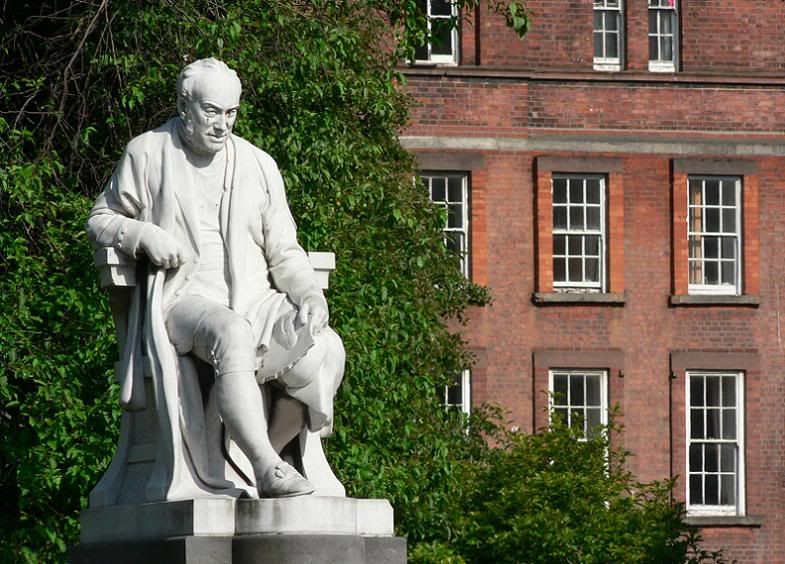 Well at last the Rubrics is finally undergoing conservation works - huge scaffolding went up last weekend (hope to get a pic). The windows to its main west elevation have been the worst in the college for many years, so perhaps it is just these that are being tackled, though some masonry lintels are in poor condition too. In spite of the Rubrics being the oldest building on campus, dating from c. 1700, pretty much its entire famous facade dates from the 1890s, not just the gables as is often stated.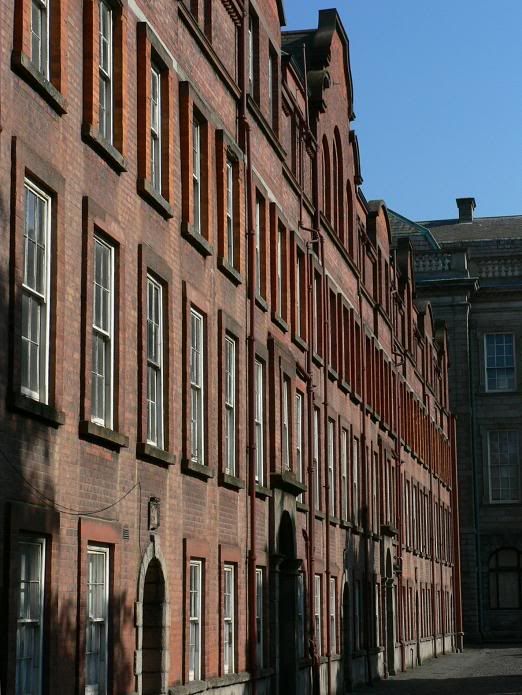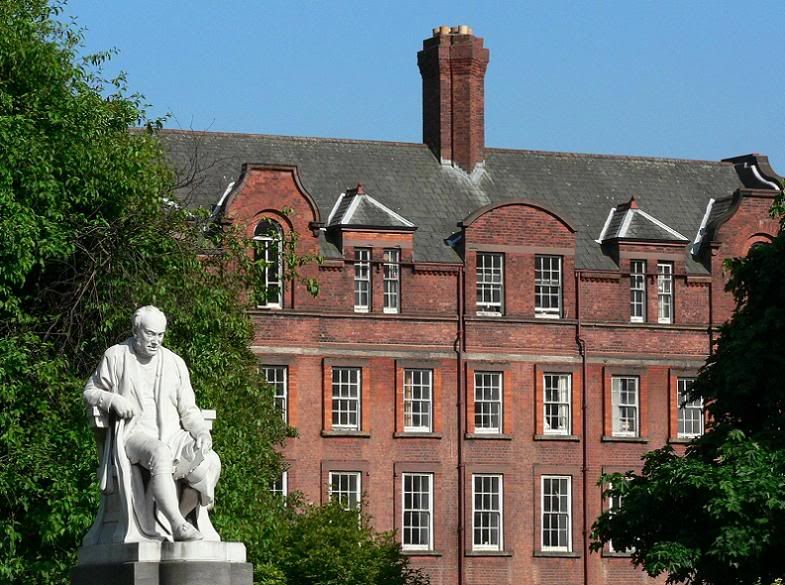 The entire facade would appear to be of machine-made red brick, with the day-glo orange surrounds probably later again from the 1930s. The windows also primarily date from two replacement waves in the early and late 19th century from what I've made out, though there could be the very odd late 18th century straggler in the mix too. Much more from the late 18th century survives to the rear, testament to the damage inflicted on west-facing elevations in Ireland.
Also that picture of ivy on the West Front as promised - this during Michael Collins' funeral in 1922.