If anyone's wondering what the scaffolding on Merrion Row is shrouding at the minute, it's the construction of an extension to the Department of Finance wing of Government Buildings around the corner on Merrion Street. This is what will be unveiled later this year.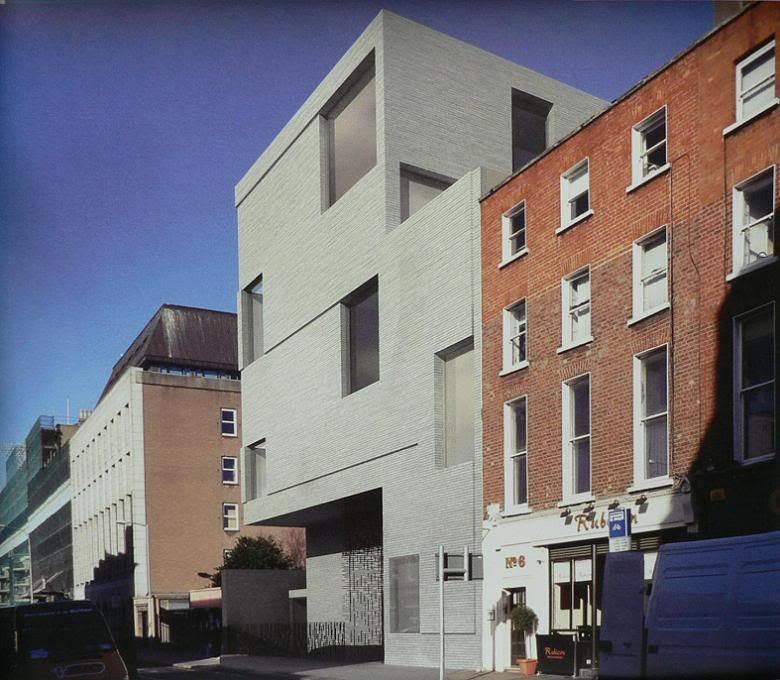 © Grafton Architects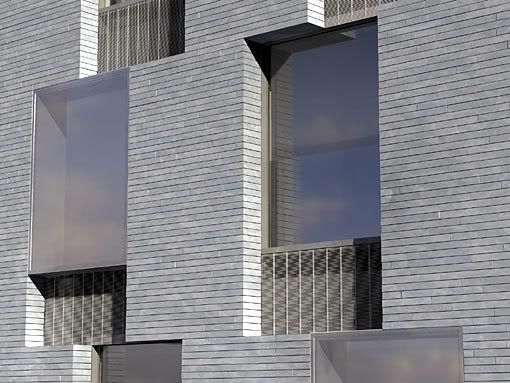 © Grafton Architects
Designed by Grafton Architects, I think it makes for a crisp and elegant addition to this varied streetscape and sensitive location, being adjacent to the Huguenot Cemetery. It's quite a challenging build too, given the proximity to the cemetery, the security arrangements of Government Buildings, and the multiple users of adjoining buildings; it's being project-managed by the OPW.
© Grafton Architects
The ground floor setback pays deference to the cemetery, while also successfully easing the otherwise complete terrace into what essentially is a gaping hole in the streetscape. The facade detailing is beautifully refined, and flows almost seamlessly into neighbouring floor levels. The height is also appropriate.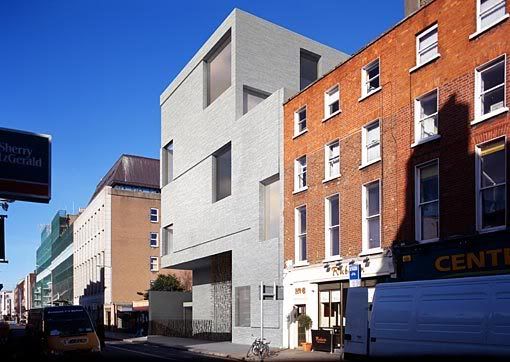 The only gripe about the whole composition is the irritating breach of parapet level to the right-hand side. Surely this could have been better resolved?
The building replaces the former four-storey National Museum building, a hideous red-bricked, tinted glass speculative affair that was rented by the State. Here are the old buildings before and after demolition, and subsequent replacement c.1973-75.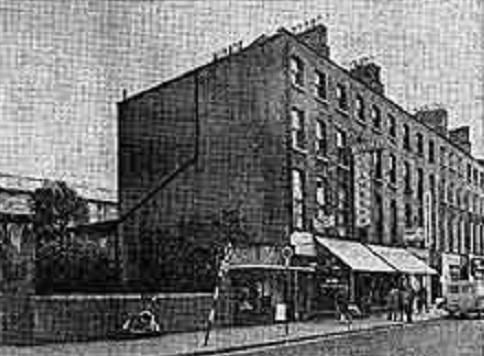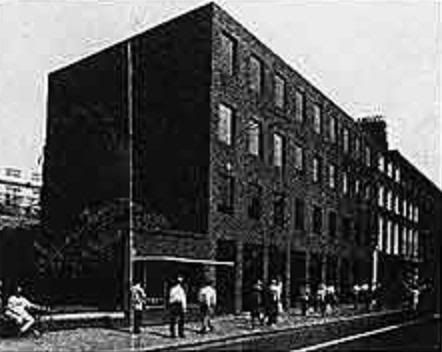 Perfectly good buildings demolished for more 'efficient' floorplates
The new Department building is six storeys over basement, comprising 4,279m2, and will house 180 Department of Finance staff located elsewhere in the city. This will bring them all together at a single location, linked to Government Buildings via an underground tunnel underneath the private laneway that runs behind it. Indeed this used to be a public road called Merrion Place lined with Georgian houses, but these were demolished when the College complex was built, and the road finally sealed off in 1922 upon partial acquisition by the State. A fine but modest long low building by Sir Aston Webb and Thomas Manly Deane called 'The Billets' still lines the laneway, built as ancillary space for the neigbouring college. Unfortunately this curious part of the city, and indeed its responding laneway on the Leinster Lawn side, is closed to the public.