3/7/2007
Well, like clockwork, poor old Parks and Planters have been called out to save the day yet again in the case of the City Hall Plaza – only even their usual sensitive works aren't safe from the blight of meagre resources. We now have bloated leafy wedding cakes fashioned from recycled 1980's McDonald's chairs dumped about the space in an attempt to enliven this sterile 'civic amenity'.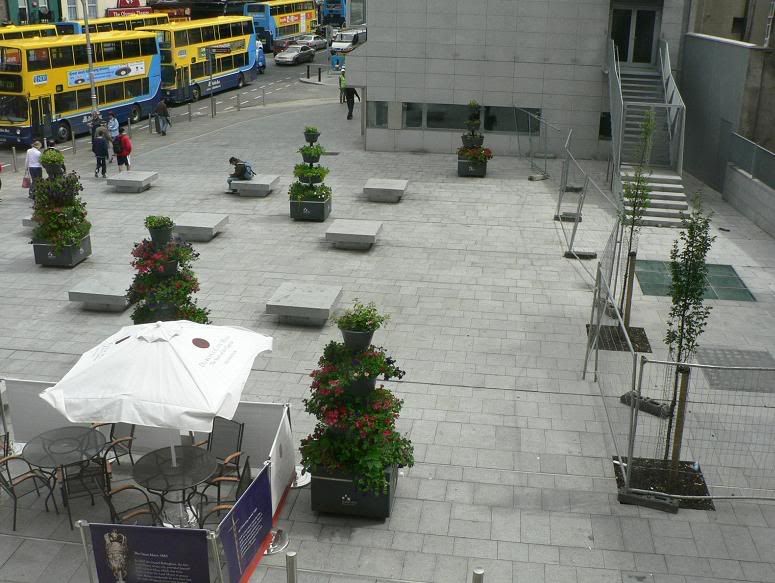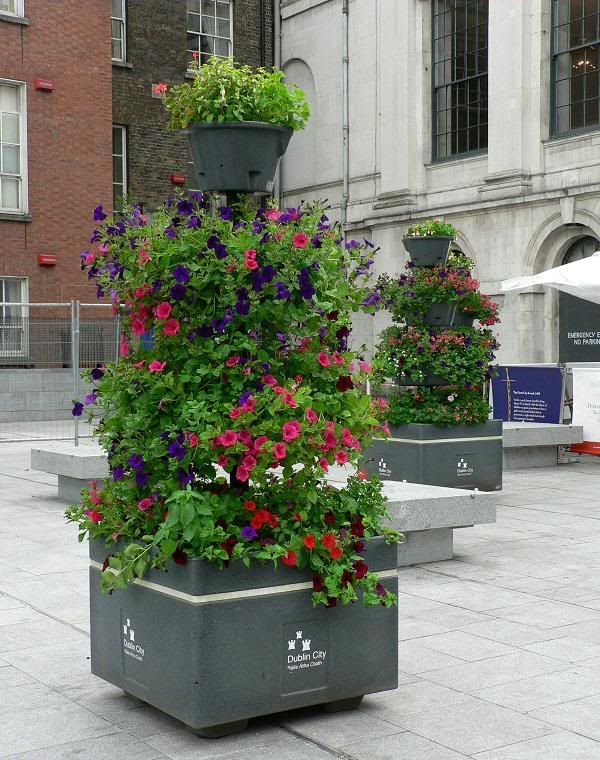 The finesse and consideration for the historic setting is striking.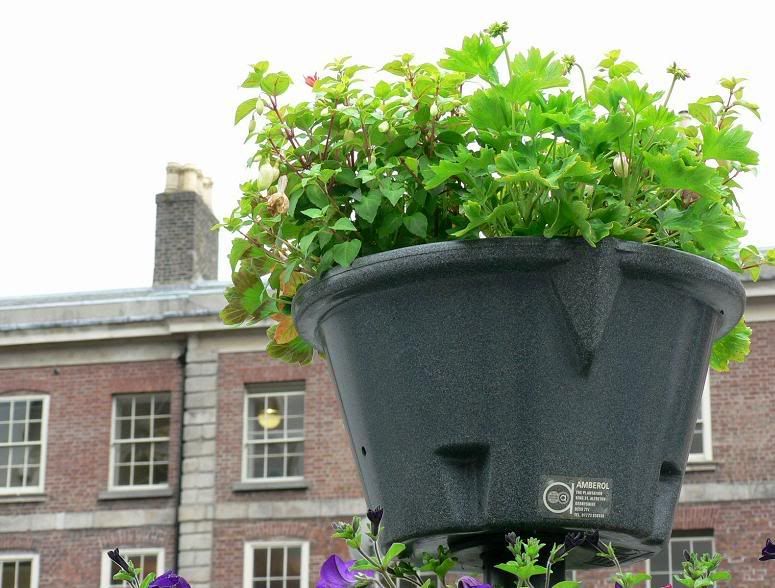 They're utterly awful. Whereas I'd welcome any softening of the space, these just hammer home the point of how this area has been appalling designed from the outset. Can you just imagine a similar, supposedly tailor-made, architect-designed space in any other European city being scattered with frumpy floral planters? It's akin to labouring over designs for a Meisian-inspired house and then putting up net curtains. And even the type of planter chosen here speaks volumes: I've seen better local authority models in regional towns! Not even half-decent timber or stone models used.
Meanwhile on the historic granite paving fronting the plaza, further incisions have been made in the stone to accommodate more of these ghasty yokes generously termed litter bins.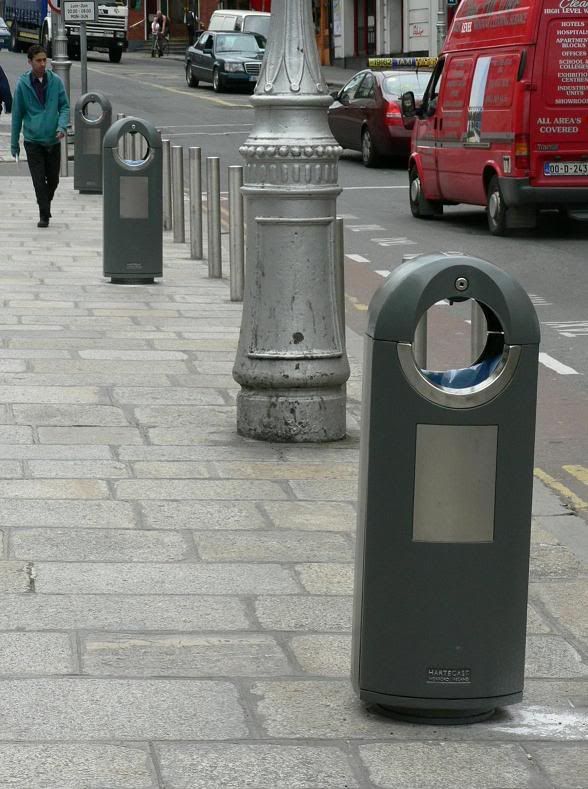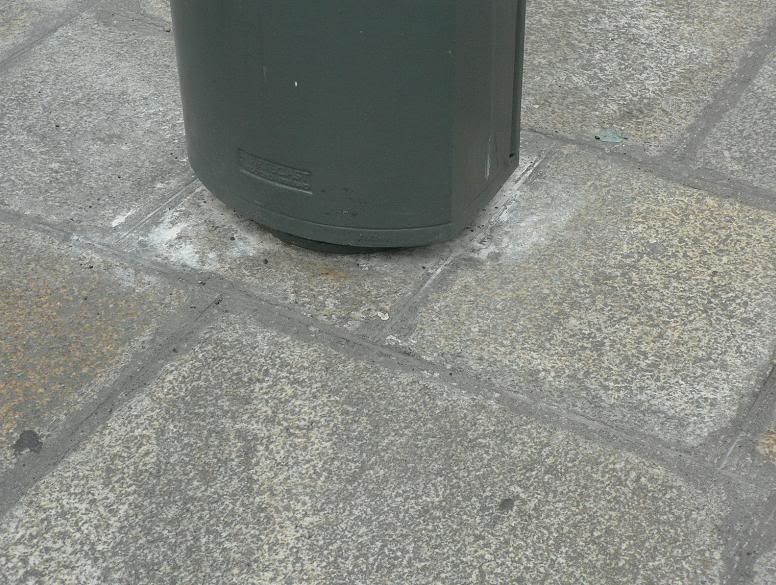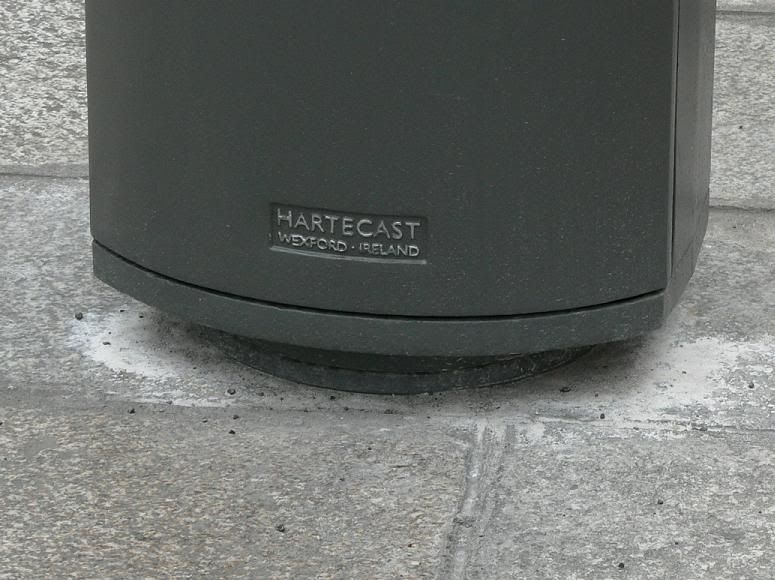 So not only are they hideous in their own right and in the historic setting, they also damage the paving on which they're sited, are located in the wrong place for users of the plaza seating to avail of, and are plonked right in the way of pedestrians on this often crowded pavement! And why three in a row - in case you don't see the first two?!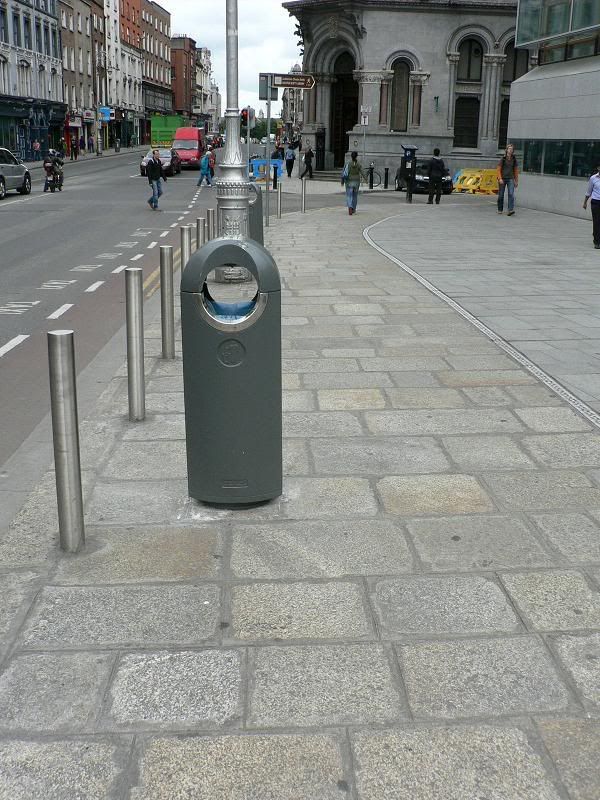 What a mess: even after all the controversy over Robocop and the sterile square they still can't get it right. And the place isn't even finished yet either – the railings are still there shielding the sticks that were planted ages ago.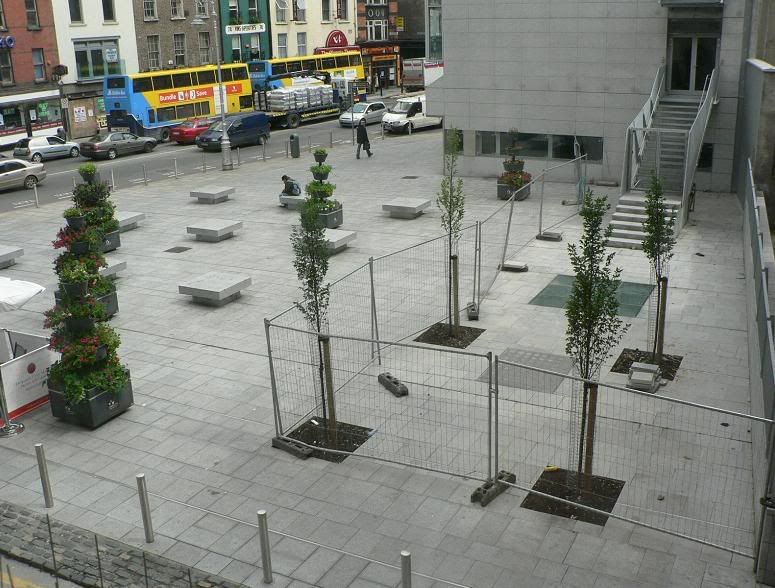 Just as an aisde, as some consolation, there's been a lovely job done with the planters on the Boardwalk. They've all been stained a more elegant dark shade, and have attractive architectural ferns with floral displays planted in them.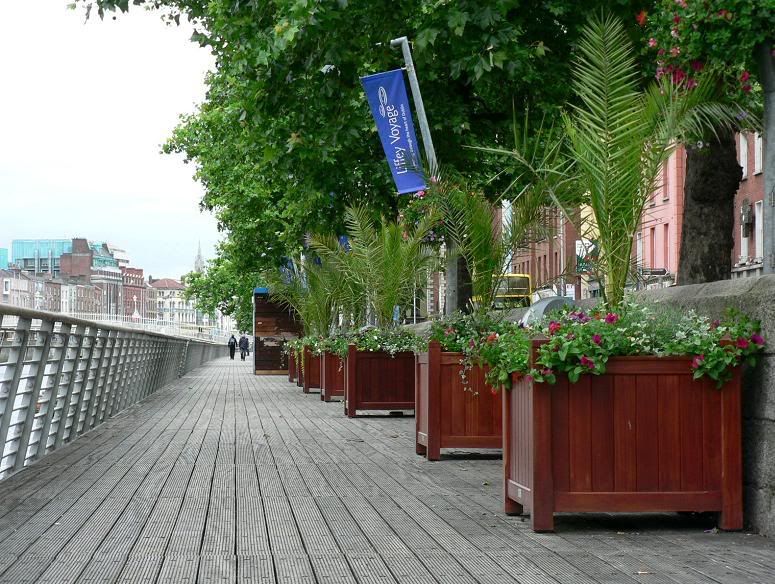 A faintly exotic, Victorian whiff has been added to the Boardwalk. Nice job Parks Dept.