But really, all smart-arsing aside, it is astonishing how the developers were allowed get away with such monstrous rubbish which one sees the centre in its entirely – it is a series of malls in a giant shed that have been pasted over with signature 'buildings' of traditional fluff, all linked together with 'bridge blocks' – quite literally brightly painted dolls house architecture with Tegral slates, which fill in the gaps between the pastiche 'historic buildings':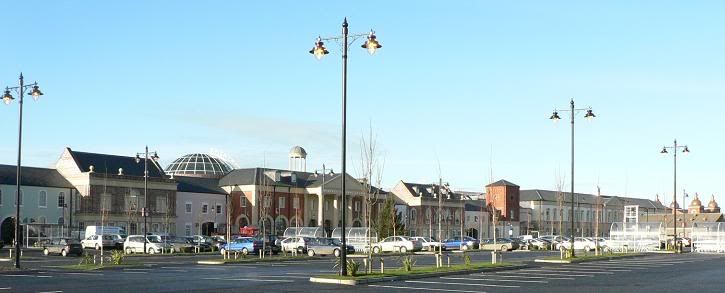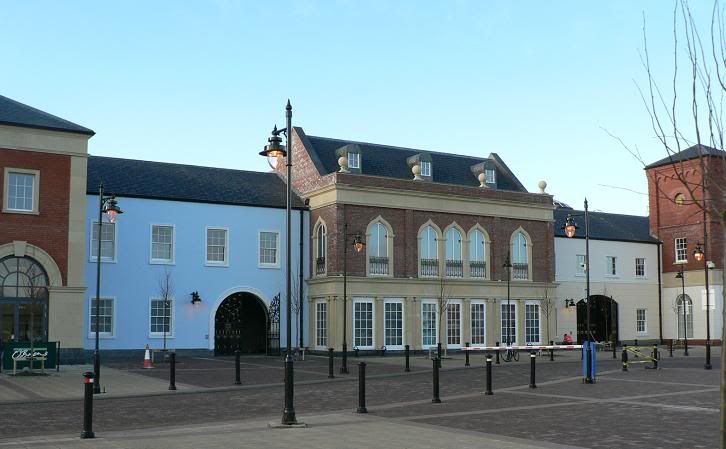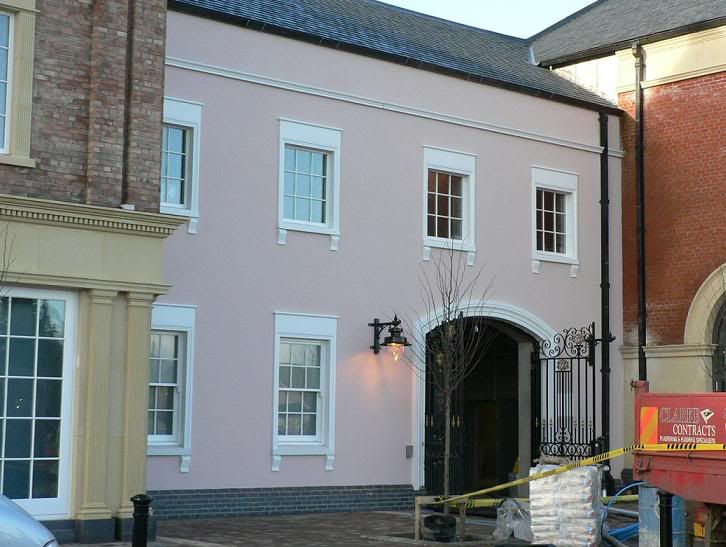 I mean what self-respecting architect would have the audacity to install Barbie gates in all of these blocks? They
must
have put themselves in theme park mode, and treated the whole scheme as a big joke – how else could you hold yourself together?
In all seriousness, is there any difference in the architecture above, and that of this house?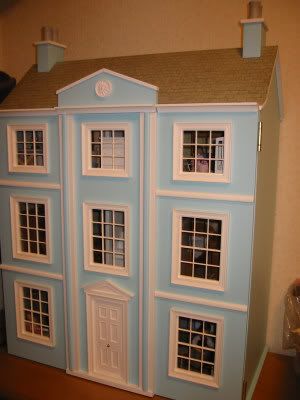 They're
remarkably
similar!
To take a breather for a moment and pop inside, the building is made up of two/three double-height malls linked together by rotundas – all smothered in acres of polished stone tiles: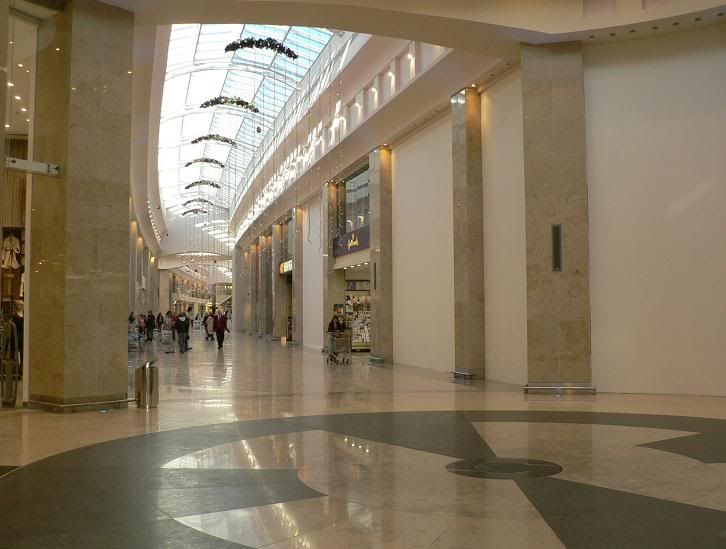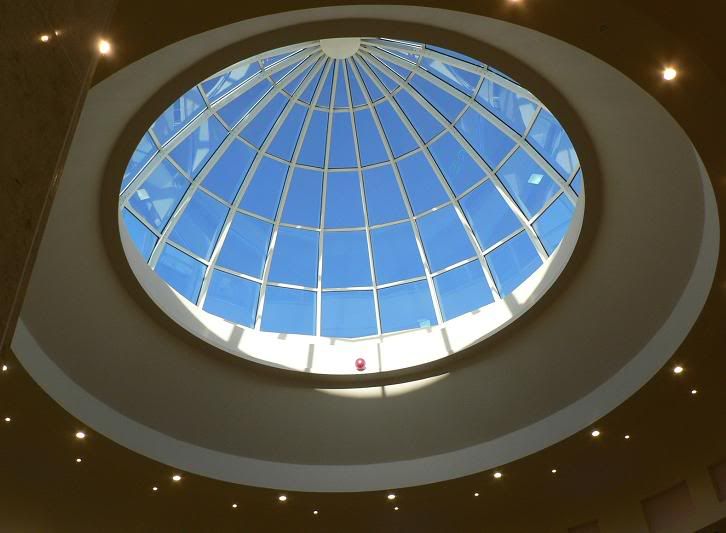 Nothing overly innovative save some LEDs set into the floor at the base of every pier: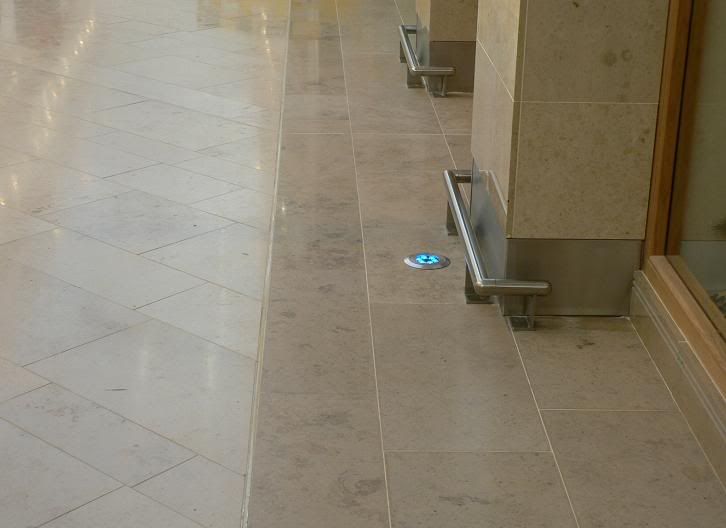 The vast orangery building is occupied on the ground floor by little more than a few stands, hence you have to walk a substantial distance to get to the centre proper: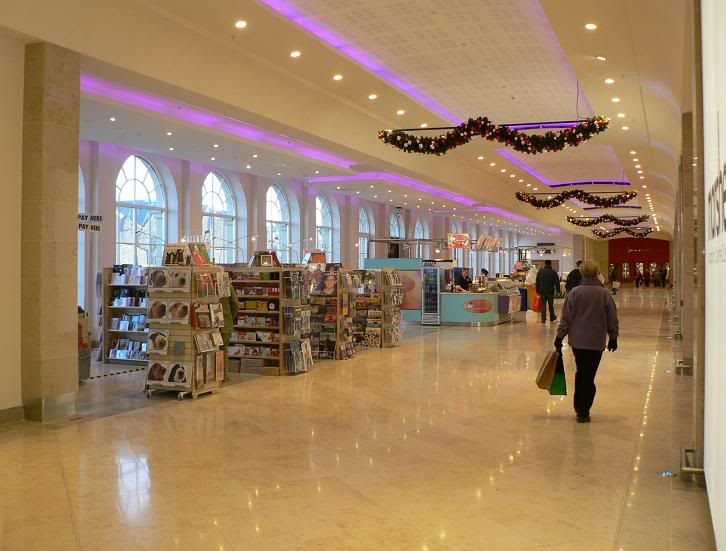 To correct an earlier statement, there is some new public seating in this area in the form of a lavish leather suite of furniture, but this is very limited, with nothing in the main malls or rotundas where people will need to sit.
Overall, the centre is architecturally such a disappointment to the exterior, whilst the interior, beautifully finished, looks nonetheless rather vulgar with the vast acres of stone, and feels wasteful with fans blasting away to heat huge double-height malls – you feel like you're in some sort of mini ecosphere as garethace has referenced to before.
As a commerical building, it hits all the right spots – the people love the exterior, with the local paper saying '…crowds of shoppers all amazed at both the range of shops and the stunning architecture.' And the project manager saying the style was chosen to reflect the 'historic buildings of Dundalk'.
Think this sums it up: