Just a couple of things from up on the Square.
The replica Georgian on the west side, probably the first 'genuine' attempt at such a building in 10 years in the capital, is finally in an advanced stage of construction. Granite sills are in place, and most of the Flemish bond brick is in place, a rare sight nowadays: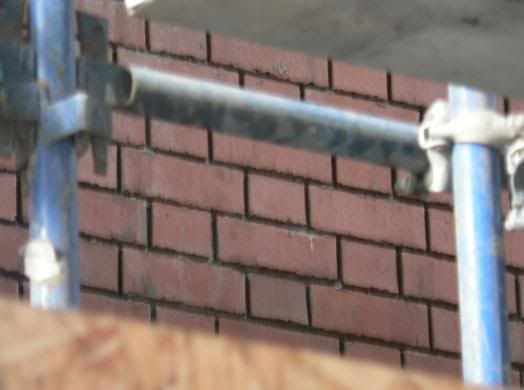 A large apartment block is being built to the rear...
Overall the right decision I think given the wider context of the impressive mid-18th century stepped streetscape here.
Unfortunately the rest of the square most certainly is not a hive of activity - still some appalling scenes of dereliction a stone's throw from the city's main street: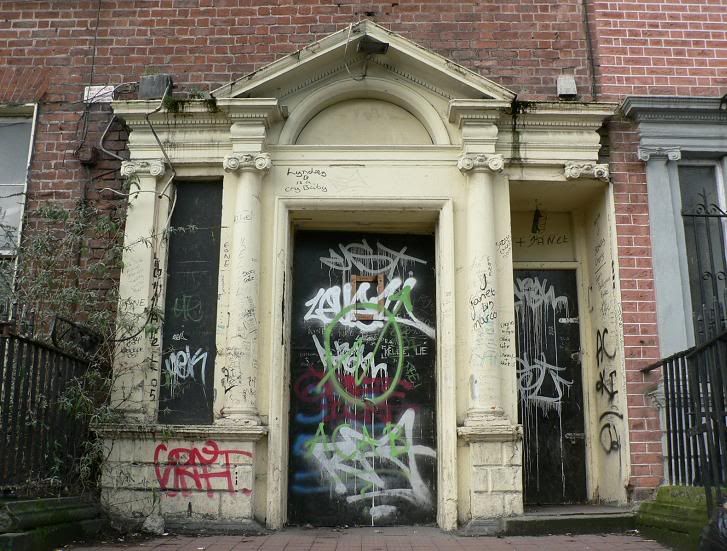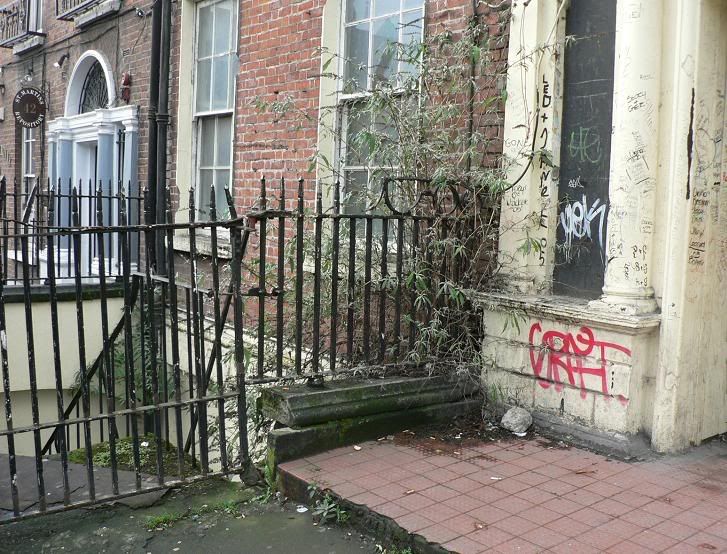 ...not dissimilar to the condition of many other the houses on the Gardniner Estate, as if the Celtic Tiger had never even happened.
Look at the difference with the restored house next door: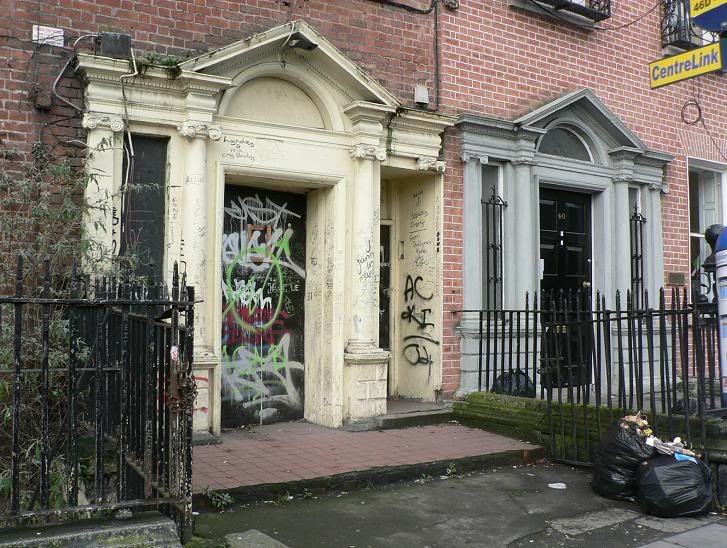 Passing the Hugh Lane/Charlemont House before Christmas I couldn't believe my eyes at the new extension to the building - it is juxtaposing gone completely insane: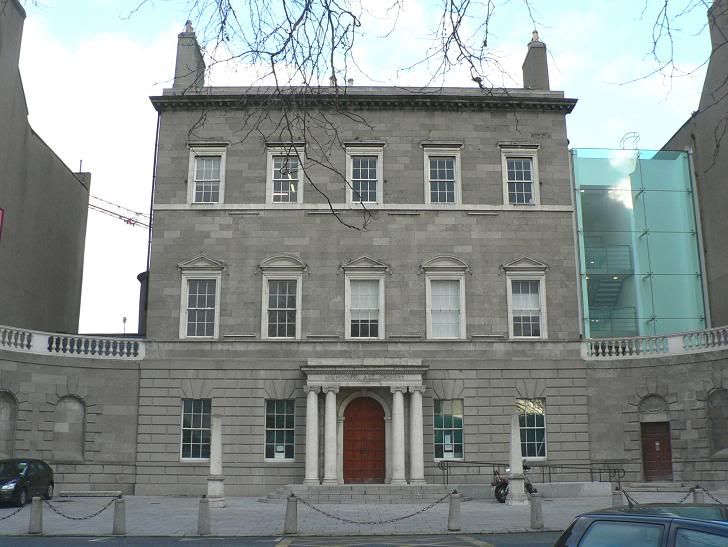 The setting of the house, and indeed the building itself has been destroyed by this astonishingly arrogant intrusion. The glazed wall is the epitome of 'contrastisim' in all its vulgarity and smug self-confidence: the practice of using 'daring' materials in the generation of a juxtaposition of styles to excuse the insertion of pretty much anything into a special, usually historic environment.
The architects Gilroy McMahon say the glazed extension is "the only opportunity we had to advertise what's going on in here". Indeed.
I am sick of the 'cutting edge' excuse being used in the permitting of historic environments to be invaded on, and this is the practice at its very very worst. Indeed it has little to do with the Georgian environment - of much greater concern is the complete upsetting of the architectural composition of the house and flanking terraces, both in their own right and in the wider context of their uniqueness in the city.
It beggars belief what has been permitted up there - sure why don't we glaze in the courtyards of the Four Courts while we're at it, or how about some nice shimmering plates of infill to rid us of those nasty drafty gaps in the colonnade of the Bank of Ireland? We won't even notice them - sure they're all modern like, our brains will just blank them out
GUBU