The buildings emerging on Sth Great George's St are looking very encouraging - unashamedly contemporary while respecting the grain of the area.
Can't remember what was on the sites in question before, other than they were of the offensive variety - I'm sure someone can fill us in
Some pics, the first showing the new building going up almost opposite the South City Markets: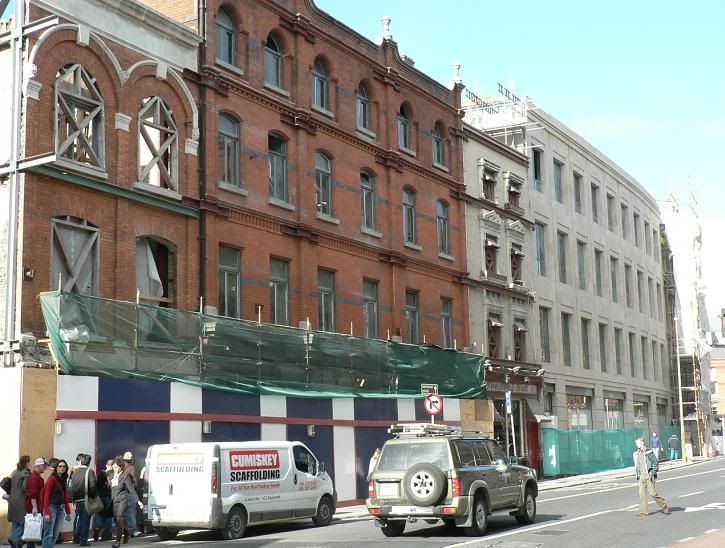 I think it reinforces the streetscape very well, perfectly replicating the distinctively rhythmic Victorian window courses of this street. Saying that, the colour is perhaps a bit wishy washy, and it has an 80s postmodern feel to it.
Overall a decent piece though; nice and chunky like its neighbours, it looks especially well looking south: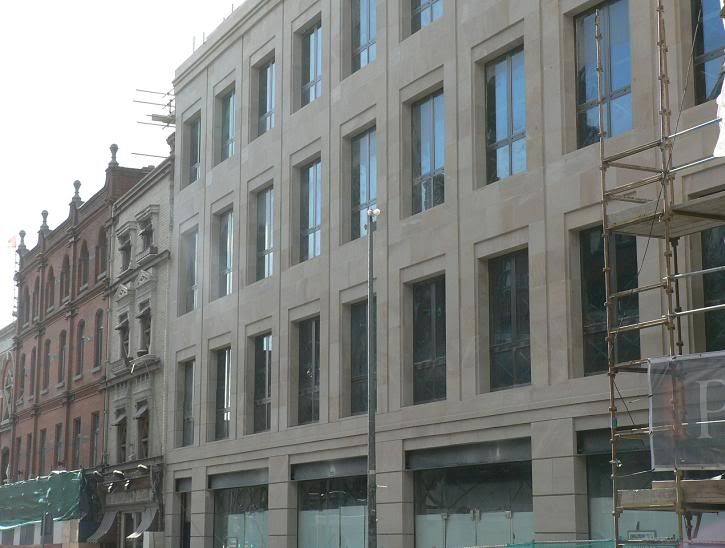 A pity some deeper window profliles weren't gone for I think, just the predicable flat grey frames favoured for most office developments: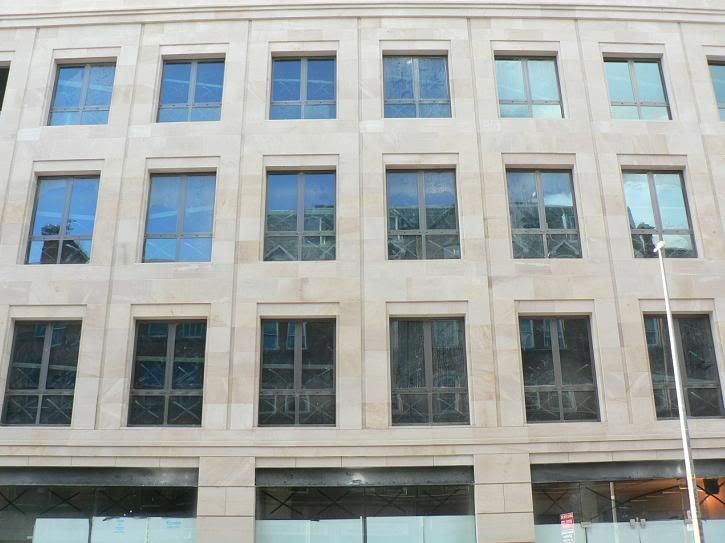 The corner with Stephen St is going to be quite striking by the looks of things: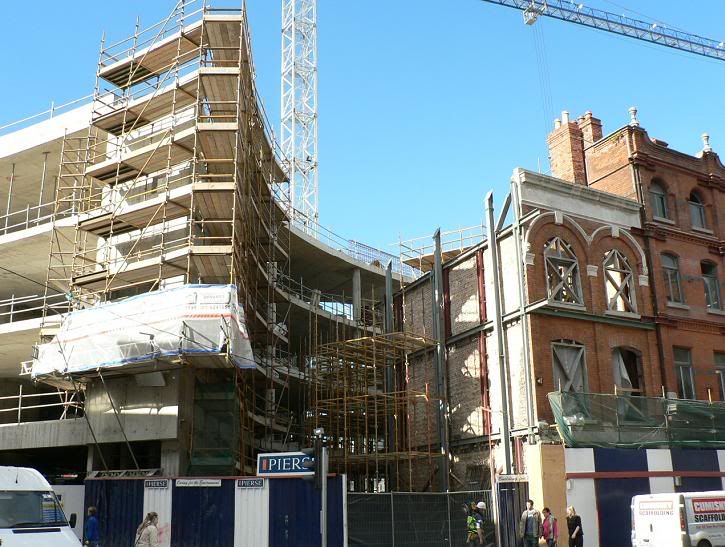 Not sure how this is going to tie in with the very sad looking facade retention of the neighbouring Victorian...
Further up Stephen St the old Dunlop factory with its retained (and presumably protected) facade is getting this treatment: