I thought I might as well start up a Dundalk thread, so anything relevant to the town can be chucked into it
It would be fitting to begin with the town's magnificently austere landmark building, the newly restored Courthouse on Market Square, built between 1813 and 1818/19.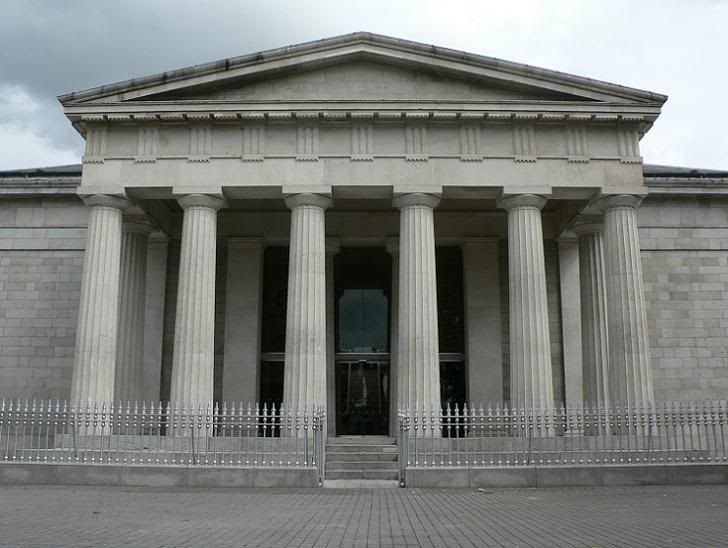 The portico is directly based on the Temple of Theseus in Athens, as with many public buildings and garden pavilions of its age around Europe, such as at Hagley Hall in Worcestershire.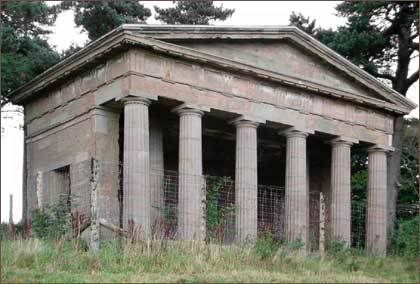 ® English Heritage
Dundalk Courthouse was designed by Edward Park, brother of Robert Park who made alterations to the Parliament House in Dublin, including the Foster Place portico and colonnade. Edward also designed the
original
Commercial Buildings down the road on Dame Street.
For such a lavish, finely executed building to be erected in a provincial town in the late Georgian period is quite significant: the portico is built entirely of prized Portland stone, with the main body of the building in Killeavy granite.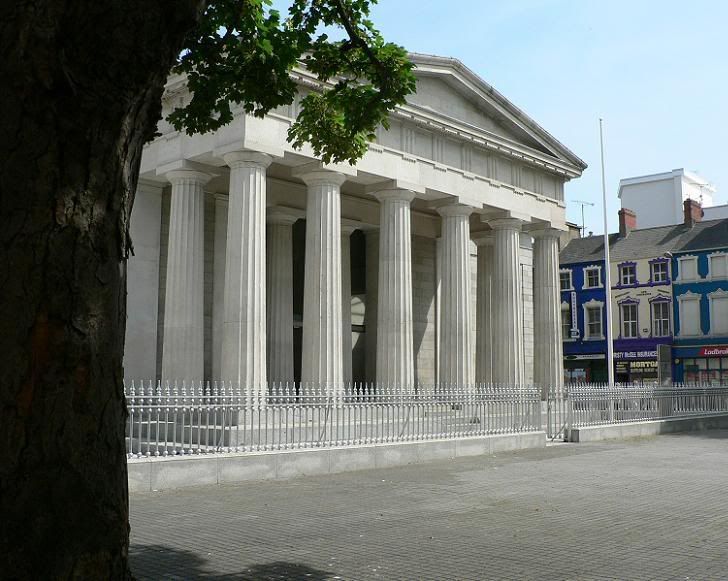 Unfortunately surrounding recent development has sorely impacted on the building, with an intrusive service tower protruding over a flanking terrace as seen above, and more significantly a big pile of mock-traditional crap shovelled in right alongside the building, with a tacked on 'feature' porch and PVC windows. The original building next door has also received the plastic treatment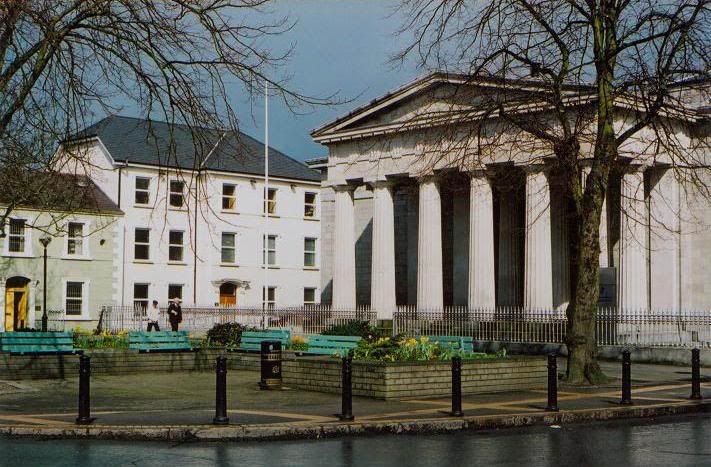 The new extension to the rear of the courthouse by Brian O'Halloran Architects is an elegant composition, its streamlined finish complimenting the rear of the original building and the potent green glass adding a splash of colour to the cold stone environment. It spills out into quite a sizable building to the rear.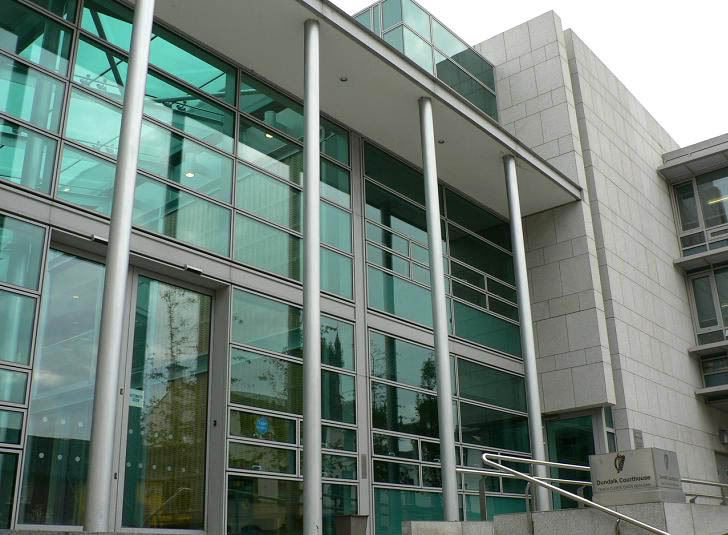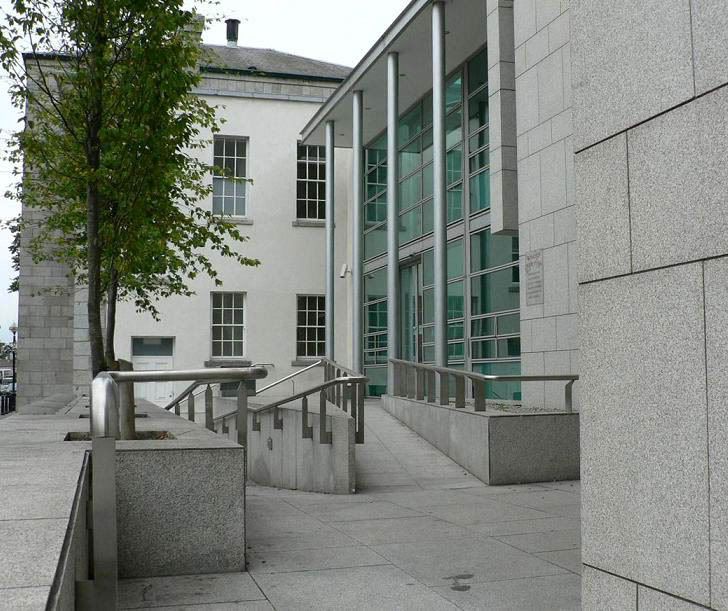 Unfortunately there's quite a bit of clutter in front of it, with access ramps and walls, and they're all clad in thin granite tiles which looks rather dated and stands in contrast with the robust blocks of the original building.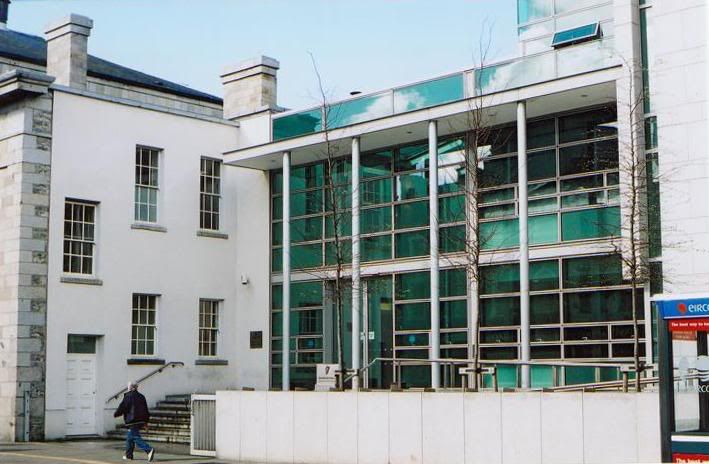 The courthouse interior was also completely restored, with the stunning stairhall back to its former glory. The project also included the reinsertion of Regency-style railings to the front, which had been removed, possibly in the 1970s. They look very well, except for the granite base which again is lacking in substance, with the slab joints clearly evident.
The front elevation has been magnificently floodlit too, and the portico (which originally looked like granite it was so dirty) looks especially well lit from behind.
And just look at those fantastic chimneys to the rear - typically masculine, authoritative Regency architecture