The Blue Hussars
http://en.wikipedia.org/wiki/Blue_Hussars
In 1947, however, following a carriage accident at the Dublin Horse Show at the Royal Dublin Society the government of Eamon de Valera decided to abandon the use of carriages for Irish presidents. The following year the First Inter-Party Government decided to disband the Mounted Escort also, even though between 1938 and 1945 the Escort has escorted presidents as they travelled by car. The Irish Minister for Defence argued that Japanese motorcycles would be "more impressive" than Irish horses.
Old Master
Posts: 5417
Joined: Wed Mar 03, 1999 12:00 am
Location: Monaghan
---
Well they have a certain appeal - though most people would probably prefer horses today.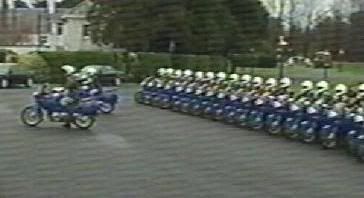 Were the Blue Hussars part of the Free State Army?
Fascinating about Edward's train carriage - you learn something new every minute here!
But what about the 'new'
Presidential
carriage Seamus refers to that O'Ceallaigh used, where is it now - or was this one of the old regime's carriages too?
Well it's inevitable that Jacqueline O'Brien's hackneyed picture of the fantastically vulgar State Drawing Room will turn up sooner or later so might as well post it now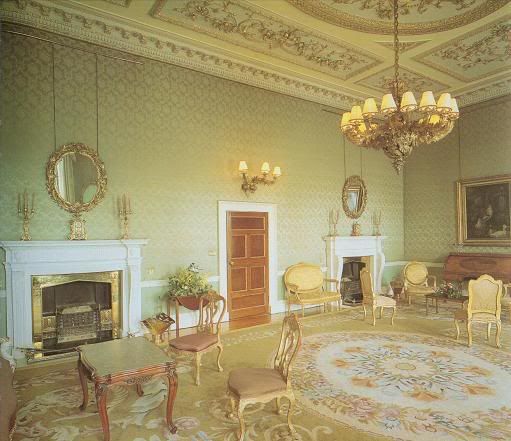 What's interesting is that the chandelier that hangs here originally came from the Castle according to the Áras website. I'd often wondered this considering that the four corner specimens in the Throme Room disappeared over the years, presumably after the 1941 fire.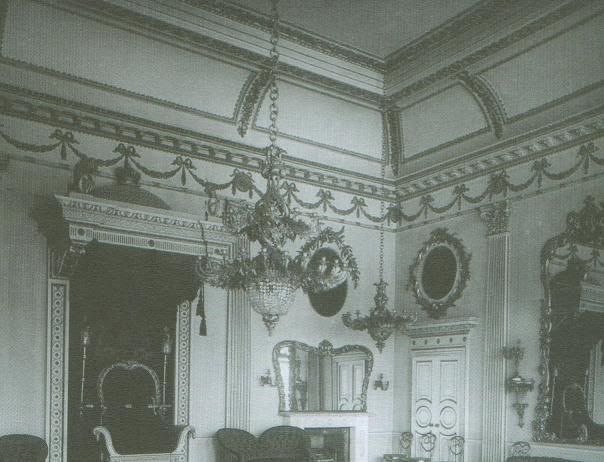 The one in the Drawing Room must be one of them. Wonder where the others ended up - anyone know?
Just as an aside, here's the Throne Room's central chandelier today in all its splendour. It's been tweaked a bit over the years if you compare the two pics. According to the site again, they commemorate the Act of Union.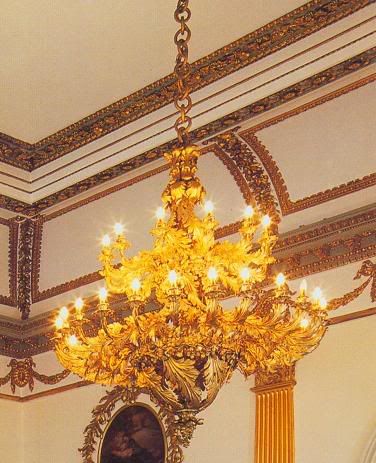 Old Master
Posts: 4579
Joined: Tue Oct 15, 2002 10:24 am
Location: Ireland
---
PVC King wrote:The garden is also to undergo a restroation to an 1830's design faithfully re-drafted by the OPW architects
Was this ever completed?
If not I wonder when it will be completed?
PVC King
---
I suppose we can take it that A. an Ú is an F-rating insulation-wise ?
Member
Posts: 329
Joined: Wed Jun 11, 2008 12:06 pm
---
---