nope - only ever had one steam train trip and it was a birthday present so there
Old Master
Posts: 5417
Joined: Wed Mar 03, 1999 12:00 am
Location: Monaghan
---
The train or the trip?
Here's a (bad) view of its magnificent glazed canopy and the toytown chimneys
: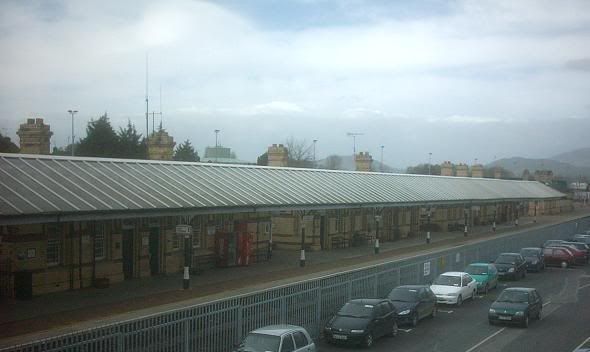 Also some detail of the polychromatic brickwork, including custom-made granite cills and delightful little cast iron ventilation grills along the skirting of the building; they could've used cheap bricks but they went way-out with these
The windows are also great - even if they are a pain to maintain: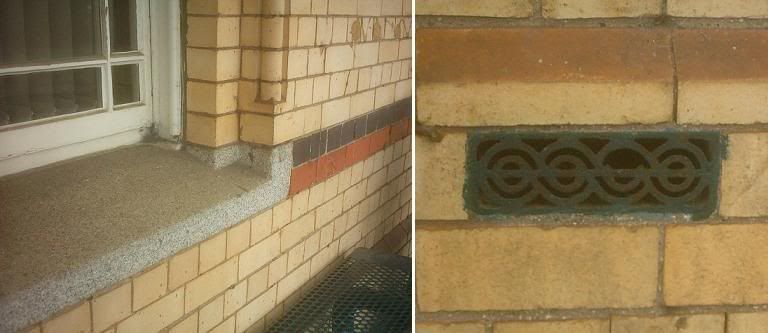 Old Master
Posts: 4579
Joined: Tue Oct 15, 2002 10:24 am
Location: Ireland
---
Skerries named Ireland's best station

From:ireland.com

Tuesday, 20th March, 2007

The prize for best railway station in Ireland has been awarded to Skerries, Co Dublin.

The winners of the Best Railway Station Awards were announced in Croke Park today.

The awards, in their 15th year, judge Ireland's 135 railway stations in terms of facilities, cleanliness, innovation and customer service.

It is the second time Skerries has won the overall Best Station Award, having won the top prize in 2000.

It also retained its Best Suburban Station title, which it has now won for 11 years in a row.

The northeast did particularly well in the awards, with Drogheda and Dundalk, Co Louth, coming first and second respectively in the Major Stations category.

Skerries and Donabate topping the list of Best Suburban Halts and Balbriggan being named the best improved.

Arklow in Co Wexford beat Westport, Co Mayo, into second place to take the Best Intercity Station section. Castlebar, Carrick-on-Shannon and Roscommon topped the list of Best Intercity Stops.

Greystones was named the Best Dart Station, followed by Bray and Malahide. Sandymount was singled out for being the best improved stop on the line.

Wicklow station won the Innovation Award, while Arklow's staff were deemed to have made the best effort over the past year.

Mallow was awarded top prize in two categories - the Mary Linehan Floral Display category and the Heritage Awards. Rosslare Station place second in the heritage category.
Another award for the station
PVC King
---
Old Master
Posts: 5417
Joined: Wed Mar 03, 1999 12:00 am
Location: Monaghan
---
---