An incredible amount of buildings in the city have been painted yellow in the past decade or so. It's the worst, most cop-out colour. Pub-bungalow yellow has reigned in the country for years, but has now come to Dublin.
A selection of pre-and-after yellow jobs:
Sunlight Chambers. One of the earliest. In fact I think it started the trend, being a noticeable building.
Former Camden Hall hotel, Camden Street.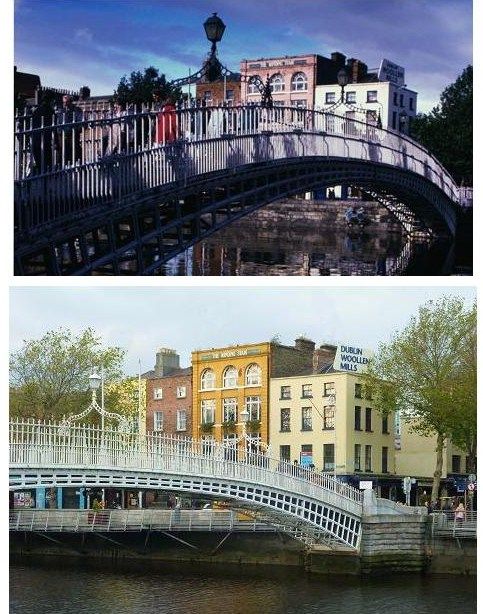 Lower Ormond Quay. Yellow yellow yellow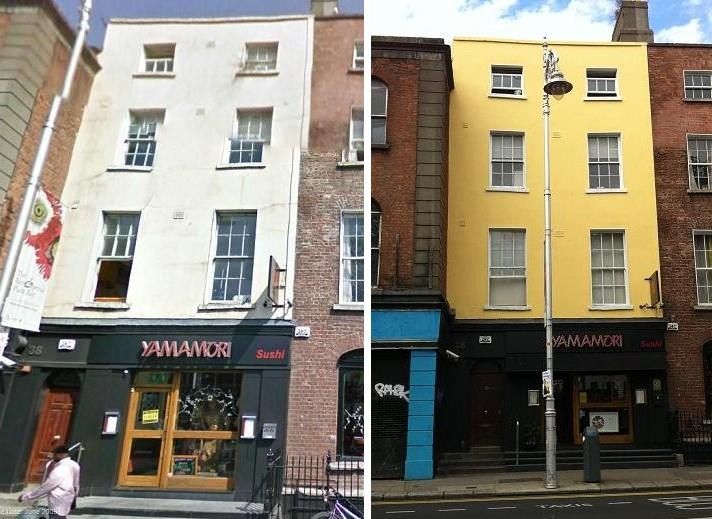 Lower Ormond Quay.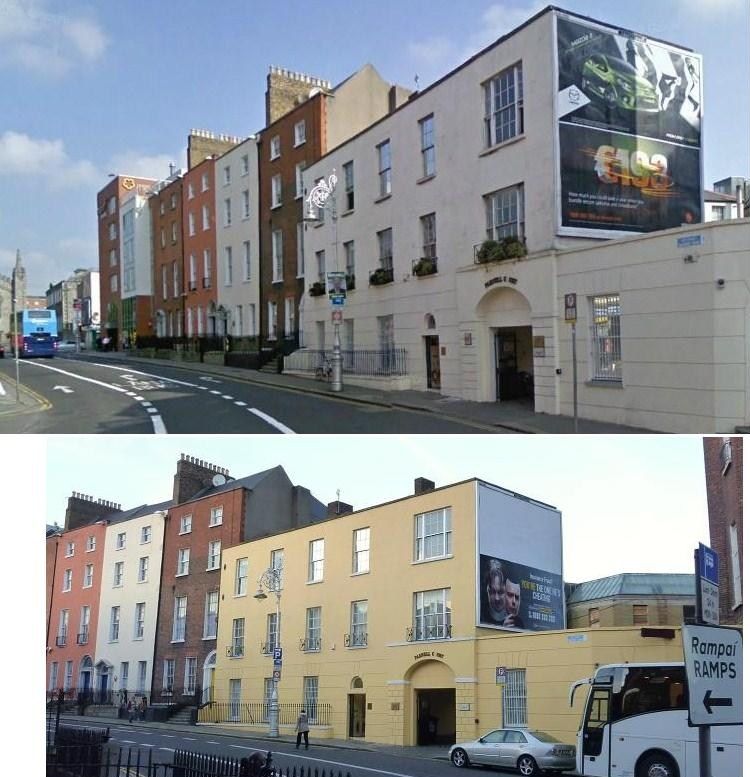 Granby Row.
Wellington Quay. Repainted yellow even though a preceding planning application proposed painting it terracotta to be sympathetic to the Quays (3603/10). Also from this planning application, unauthorised yellow fascia lettering erected in place of agreed aluminium-finish lettering and breaching of agreed 300mm-high size still in place thanks to the City Council's useless No-Planning-Enforcement department, all within the famous and endlessly-photographed composition of the Ha'penny Bridge and Merchant's Hall in the Liffey Quays Conservation Area. In parts of Paris yellow is not allowed as it is considered cheap.
Recent refurbishment of the Swan pub. There was nothing wrong with the salmon. I still can't believe it's been painted pukey yellow
Harbour Bar, Eclin Street.
Arran Quay.
Building marking the NCR entrance to the Phoenix Park. You had to paint it yellow. And timber windows replaced with PVC too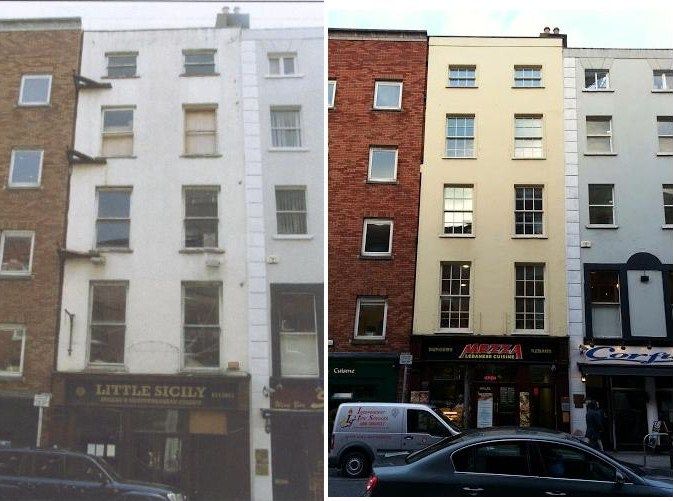 Parliament Street. Yellow done along with a nasty refurbishment of the Protected Structure a few years ago with a variety of unauthorised work throughout the building. Conditions of decisions 3842/08 & 2434/10 at ground floor unit (that the "proposed takeaway use shall be clearly subsidiary to the main use as a restaurant" and for removal of unauthorised plastic fascia, lettering and internally illuminated shopfront signs and replacement with painted timber fascia and lettering) STILL not enforced by Dublin City Council.
Gate Hotel, Parnell Street.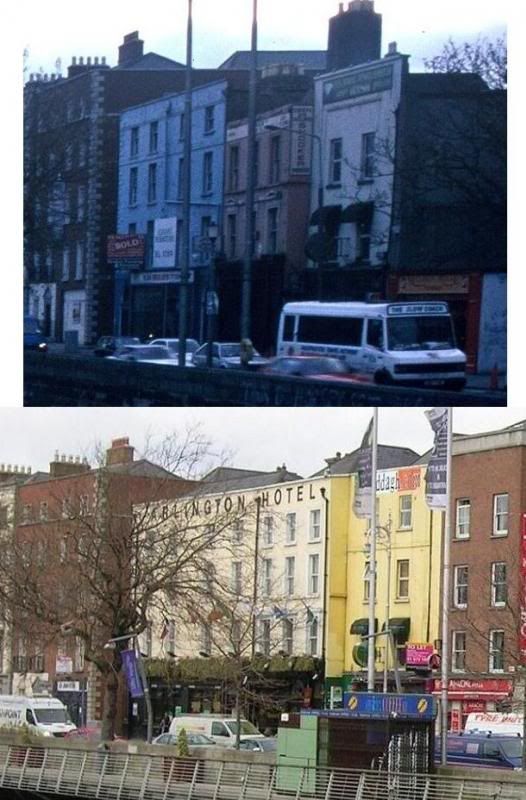 Arlington Hotel, Bachelors Walk.