Here are a collection of photomontages and renders produced by the RPA for Luas and Metro.
Iarnród Éireann will be publishing their Railyway Order for DART Underground in the next week or so, so I will post any renders here, too.
Alignment of Luas BXD and location of Metro station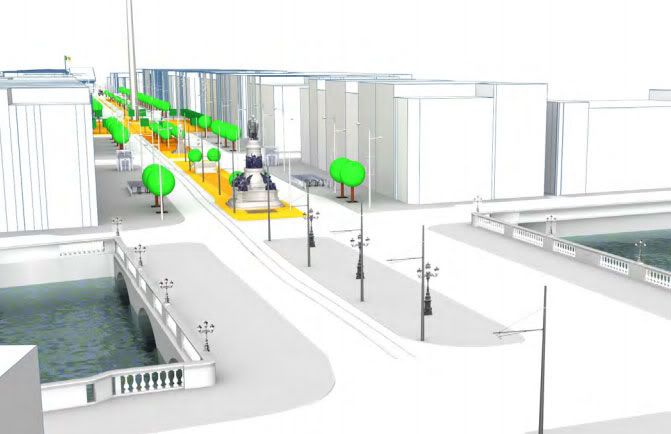 The tram traverses O'Connell Bridge in a south to north direction only. By locating the poles in the central median, the wirescape is considerably reduced, as a single arm cantilever only is required. The poles are sited to acknowledge but not compete with the formal setting of the 3 no. five arm Victorian lampstandards on the median. The median itself is widened and matches that of O'Connell Street. The relationship of the poles to the kerb edge is consistent with that for O'Connell Street and introduces the theme for accommodation of the OCS on O'Connell Street.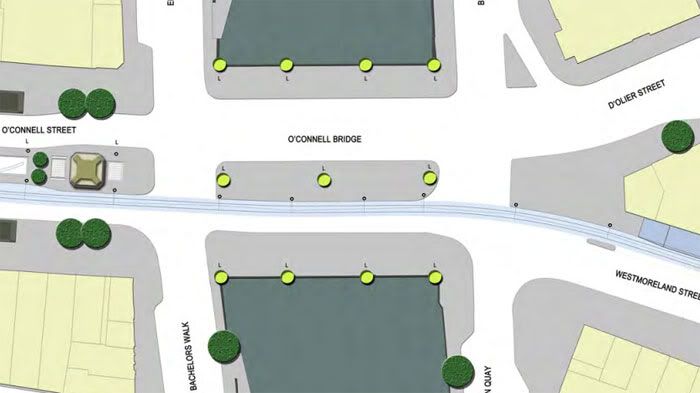 OC Bridge
OC Bridge - Metro station (not showing Luas BXD)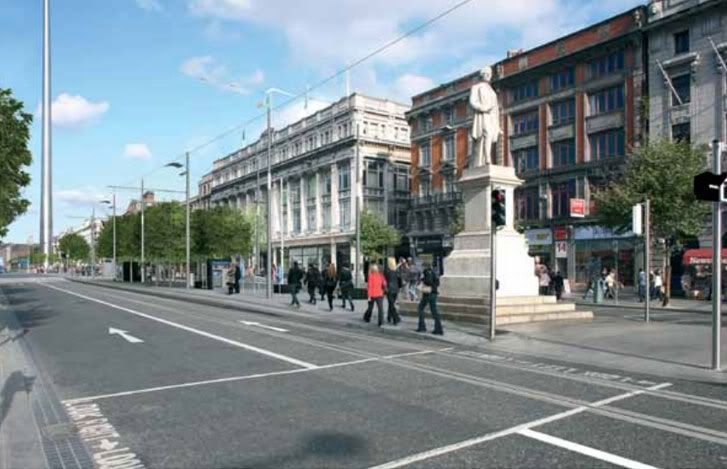 Luas BXD alignment
GPO - Luas BXD alignment
Upper OC Street - Luas BXD alignment - Central median will be reduced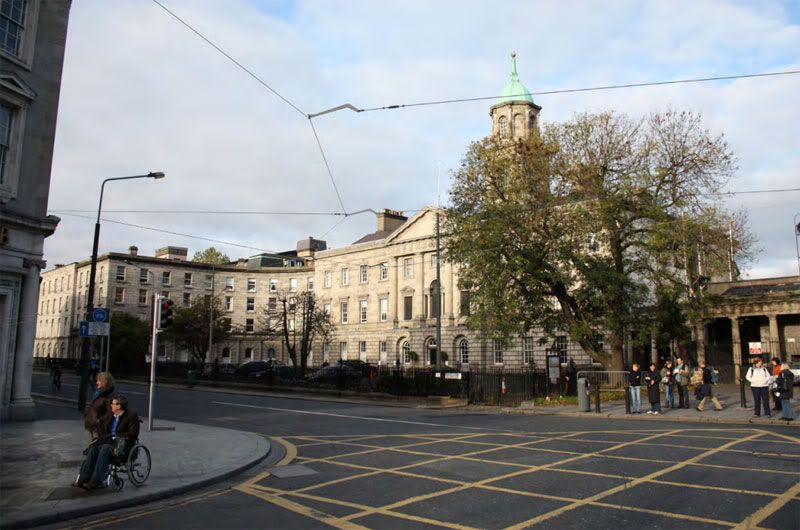 Parnell - Luas wirescape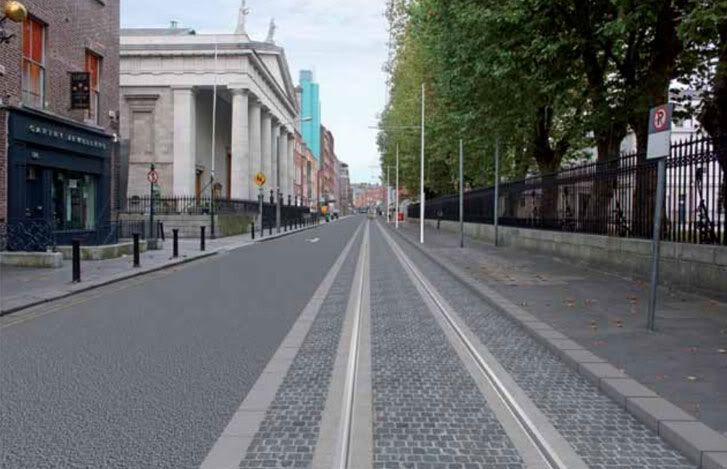 Marlborough Street - Luas BXD alignment
tbc..