Ah Golden Pilasters. There's a breakfast cereal in that yet!
Part of another 1960s-era shop front survives nearby. This contemporary snapshot of what looks to be a southside shop front, with a thin veneer of po-faced, applique neoclassicim characteristic of the swashbuckling early Haughey Dublin, seems like Switzers.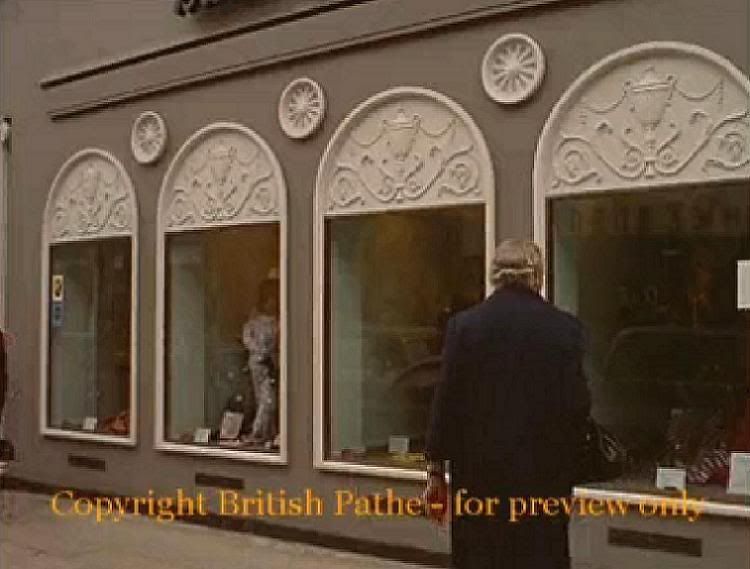 So it was. One would imagine that all of this would be long removed following the onslaught of Marks and Spencer, but not entirely so. A little fragment of the ensemble survives on Duke Lane.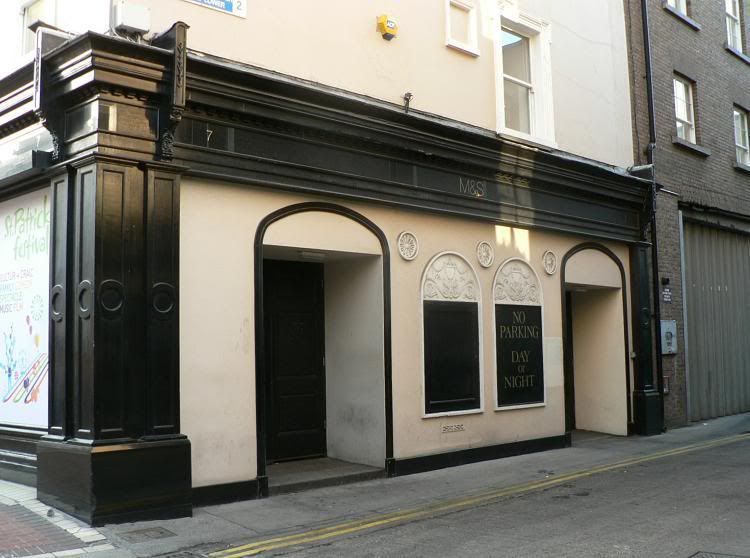 The surviving vent underneath the above panel suggests this is the same elevation as depicted in the above newsreel shot. The Ionic-columned entrance, complete with uniformed doorman, as barely evident to the extreme left in the first picture, has since vanished. I'd often wondered if Duke Lane was once much more prominent than it is now - would that be the case? If the Grafton Arcade was around back then, it would explain matters.
Perhaps the architect of the above lived out in Rathmines. The arch-headed panels are vagurely reminicent of that curious pair of iced Victorian houses off Mountpleasant Avenue