Having come across a photo of a section of the historic Dublin City Council Chamber (looks early Victorian), I have been unable to track down if this chamber still exists or is preserved elsewhere. It was still extant in 1994 (as per the book I spotted the photo in "A Grand Tour of Dublin"), so it is unlikely that it would have been ripped out due to planning laws.
The modern chamber is a hideous Ikea job. I have contacted two local City Councillors, and they are only aware of the current chamber.
The only photo I could find showing the Lord Mayors throne: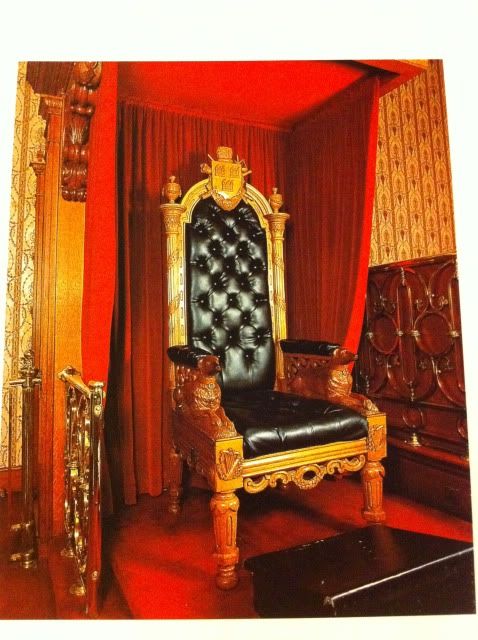 Any info would be appreciated!
Member
Posts: 43
Joined: Sun Sep 28, 2008 12:49 pm
---
The old council chamber was in City Hall, which of couse is largely unused by the city council these days, except maybe for meetings. Not sure if they built a new one in the bunkers or not.
As you can see, a simple enough room, with an ornate Lord Mayoral chair, huge portraits, chandeliers, and a very large crucifix over the chair
Old Master
Posts: 5417
Joined: Wed Mar 03, 1999 12:00 am
Location: Monaghan
---
Old Master
Posts: 2479
Joined: Sun Jul 15, 2001 11:00 pm
Location: Dublin
---
I don't understand. It's the same chamber, right?
Senior Member
Posts: 511
Joined: Wed Nov 30, 2005 2:33 pm
Location: Howth, Co. Dublin
---
Yes, it is. The white ceiling in the last image I posted makes the ceiling look flat but its actually vaulted.
Old Master
Posts: 2479
Joined: Sun Jul 15, 2001 11:00 pm
Location: Dublin
---
Am surprised that they dont have a purpose built chamber with all the latest technology in Wood Quay.
Old Master
Posts: 5417
Joined: Wed Mar 03, 1999 12:00 am
Location: Monaghan
---
---