The delightful array of cabinets of curiosities that greets the entrant.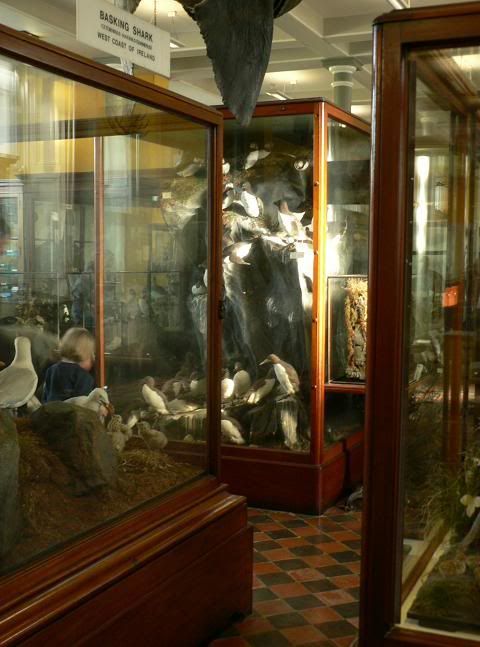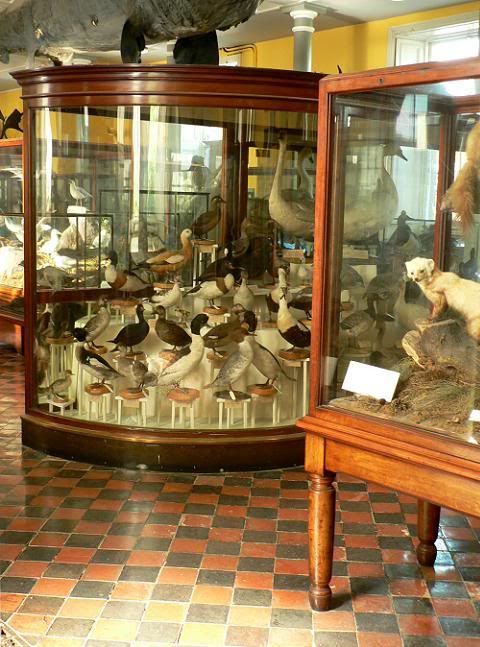 Just fabulous. Where would you find it?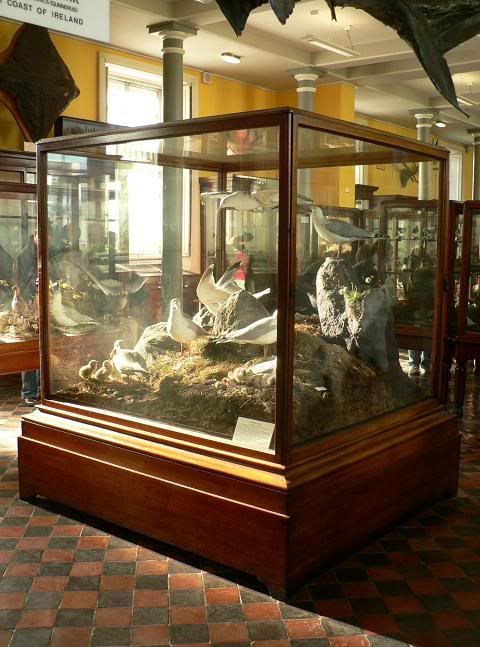 I suspect the flooring, complete with heating grills concealing a pair of large water pipes, is an adaptation of the late 1880s or early 1900s. But what a beguiling atmosphere it generates.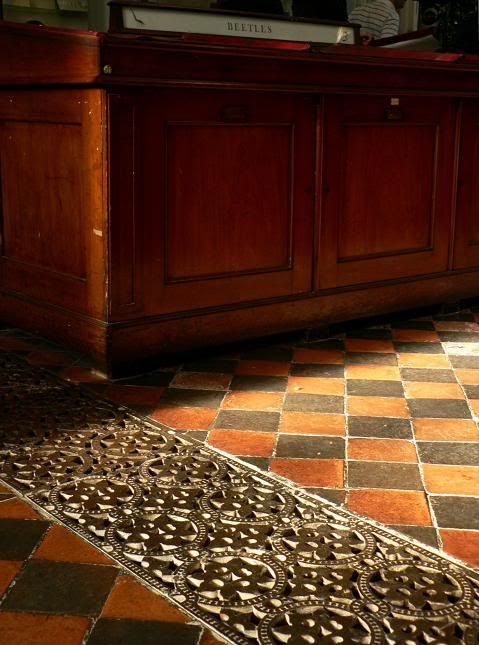 Looking from the back of the room over the insect displays towards the front, we get out first wide perspective on the ground floor exhibition hall. The massive weight of the upper floor is supported on the parallel rows of cast iron columns to the sides, and four intermediary columns in the middle of the hall which hold the weight of the wide span floor above.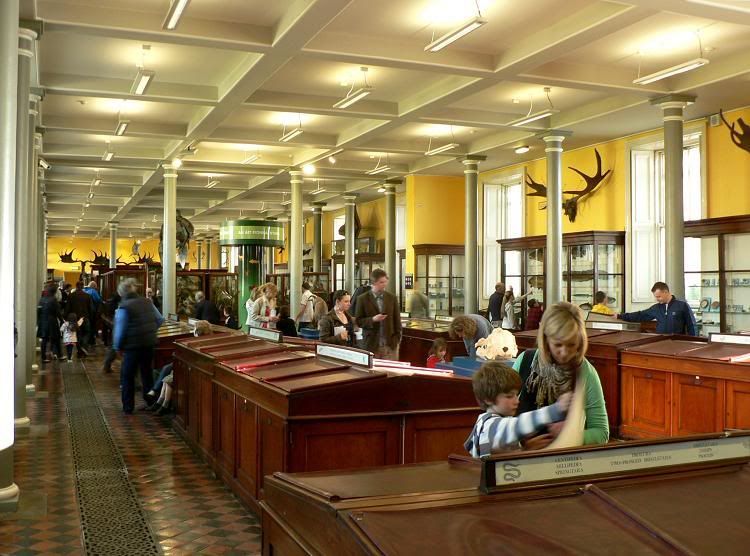 If there is a single disappointing aspect to this room, it is the lighting, which is grim and a bit depressing (more so than seen here). Compared with the warmth of Jacqueline O'Brien's perspective from 1994, we have a colder environment today with the new florescent strip lighting.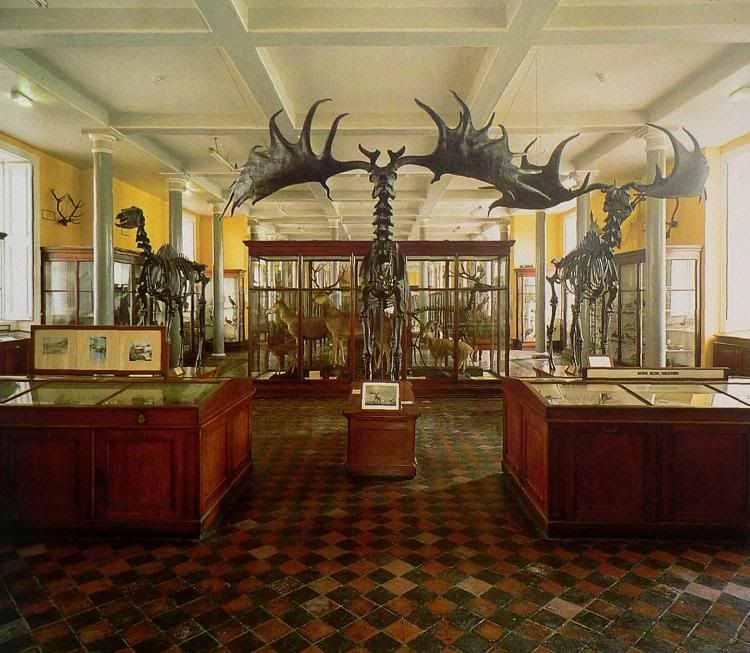 Changing the pungent yellow on the walls may actually improve matters, as the contrast is too great. A more subtle colour would yield a more mellow environment all round.
The displays are, as ever, a fascination. Beuatifully maintained by the Museum.