well, well..... thanks hiivaladan.... its very handy to have information to reinforce an argument...

i know im barking up a tree with my proposal, but i hope the experience will be worth it... the knowledge ive gained on this site alone has been worth it so far....
Senior Member
Posts: 540
Joined: Wed May 23, 2007 11:07 am
---
Tippfm News website wrote:One of the main stumbling blocks preventing the development of a
multi-storey car-park in Clonmel may have been overcome.

Despite advice to the contrary from Council officials, the members
of Clonmel Borough Council have decided to de-list the former
Clonmel Arms hotel site.

According to Fianna Fail representative Niall Dennehy they hope
this change to the draft development plan will clear the way for the
BORC Project to progress..
All in the interests of providing a multi-storey car park
:rolleyes:
Member
Posts: 61
Joined: Tue Aug 31, 2004 12:56 pm
---
The elegant Clonmel Arms Hotel, marred by plastic windows on its upper floors and clunky modern extension to the right-hand side.
Still has railings, doorcases and other features intact.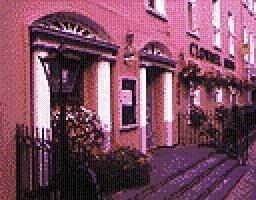 Interesting arrangement of doors. And what of that magnificent adjoining facade - is this to be swept away too?
Old Master
Posts: 4579
Joined: Tue Oct 15, 2002 10:24 am
Location: Ireland
---
A second planning application, was lodged to Clonmel Borough Council and granted and again An Taisce have appealed the
decision
As one can image An Taisce are as popular as ever:D Have to say I'm with An Taisce on this one, while the town may need a multi-storey car park for 60 days in the year, what's proposed and where its proposed aren't the solution.
Member
Posts: 61
Joined: Tue Aug 31, 2004 12:56 pm
---
---
Return to Irish Planning Matters