i like number 2 prudential plaza in chicago.i dont know how to attach pics but theres a link to it
http://skyscraperpage.com/cities/?buildingID=32
also when i was in new york i loved the old art deco buildings that line the streets and avenues around central park.if only i could afford an apartment in one of them!
Member
Posts: 14
Joined: Wed Dec 12, 2007 2:39 pm
---
they call this one eiffel0ho

pimped...
Attachments

eiffel0ho.jpg (166.06 KiB) Viewed 3225 times
Old Master
Posts: 1794
Joined: Sat Dec 08, 2007 6:53 pm
---
For me it has to be this.......
[ATTACH]7898[/ATTACH]

I love the modern sleek facade and the tapering shape of the design..for me one of the top skyscrapers today

I also like the trump tower in chicago... It also has a sleek facade but also pays homage to the older chicago skyscrapers in its bulky design and step backs
[ATTACH]7899[/ATTACH]

How about bahrain world trade centre...not the best looking but i like the way the architect used sail like towers to direct the wind to the wind turbines...plus making it suit the location (seaside)
[ATTACH]7900[/ATTACH]
Attachments

bahrainwtc.jpg (65.67 KiB) Viewed 3793 times

trump.jpg (259.92 KiB) Viewed 4366 times

1burj-dubai.jpg (52.12 KiB) Viewed 3168 times
Member
Posts: 8
Joined: Sat Jun 21, 2008 7:40 pm
---
[quote="KerryBog2"]Hmmmmm... the Chrysler looks good only because of its "top" which took advantage of the new materialof that decade - aluminium. Take away the top and the rest is rather mundane.

Hmm that's like saying take away the nipple and the rest is just a lump of flesh. Chrysler all the way...
Member
Posts: 122
Joined: Wed Nov 23, 2005 9:28 pm
---
I always loved the HSBC tower by Foster and for an absolute classic you need look no further than the Seagram building by Mies.

The Gherkin is a great design, touches the ground in a really nice way too.

As for proposed skyscrapers, the Torre Bicentenario in Mexico by OMA looks pretty slick.
Attachments

HSBC.jpg (53.85 KiB) Viewed 3010 times

joh0-023.jpg (42.3 KiB) Viewed 2914 times

bi1qy4.jpg (11.98 KiB) Viewed 2800 times

torrebicentenariogderp7.jpg (55.39 KiB) Viewed 2765 times
Member
Posts: 313
Joined: Wed Oct 26, 2005 10:03 am
Location: Dublin
---
They're currently building this right around the corner from me, and if it looks anything like the renders, it'll look pretty slick. expecially the wind turbines in the top.
http://www.london-se1.co.uk/news/view/2080
Member
Posts: 163
Joined: Tue Feb 14, 2006 3:21 pm
Location: London (Orignally Dublin)
---
The Torre Bicentenario looks like a bulkier version of that "Crystal" Proposal for Donnybrook.
THAT was a half decent building...Whether it could be called a skyscraper now.........
Member
Posts: 86
Joined: Tue Oct 30, 2007 7:34 pm
Location: Dublin
---
idk, for me it's something about being very elegant and almost understated. Something that will remain timeless.
Member
Posts: 91
Joined: Sun Mar 15, 2009 7:20 pm
---
For me it has to be the Commerzbank Tower in Frankfurt: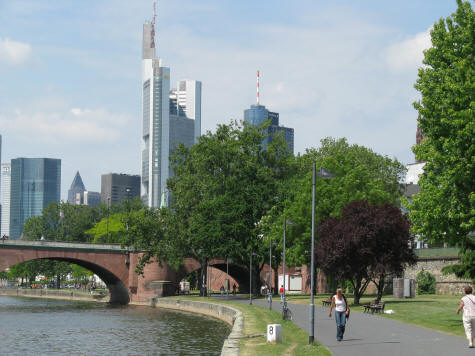 Member
Posts: 146
Joined: Fri Dec 01, 2006 7:56 pm
Location: Galway
---
---
Member
Posts: 1
Joined: Fri Sep 19, 2008 4:25 am
---
---