The Rutland Fountain on the west side of Merrion Square facing the National Gallery has just been restored for the second time in a matter of decades.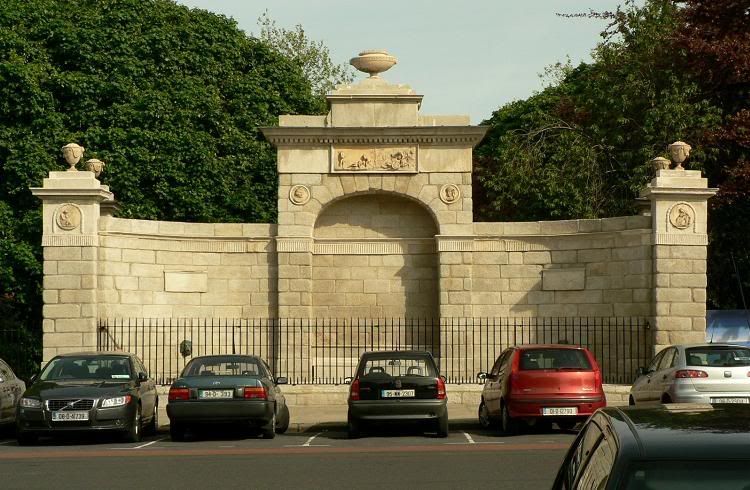 Built in 1791-92 to the designs of Francis Sandys, the fountain was either instigated and/or built in commemoration of Lord Lieutenant Charles Manners, Duke of Rutland, who died from fever in 1787. Given the structure's positioning on salubrious Merrion Square, one cannot imagine that it was much of a philanthropic gesture for the poor of the city, perhaps serving more the convenience of service staff of surrounding mansions. Francis Sandys was also responsible for the obelisk-shaped drinking fountain on James's Street of similar date.
Built almost entirely of Leinster granite, the fountain is dressed with a mixture of Portland stone and more delicately detailed Coade stone elements in the neoclassical taste.
In a severe state of neglect by the mid-20th century, this was the disheveled appearance of the fountain in 1966.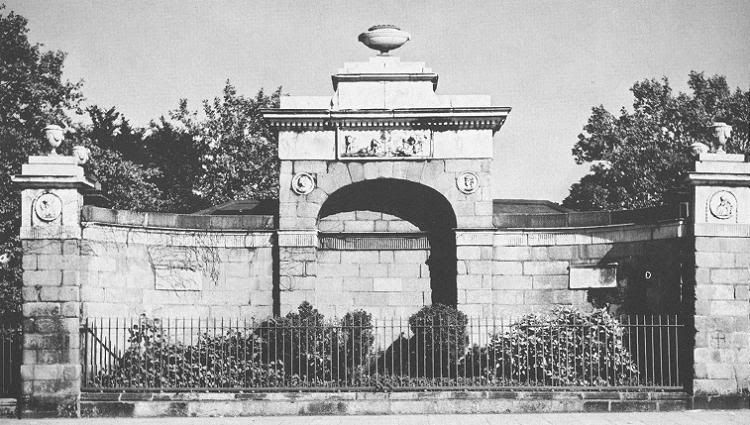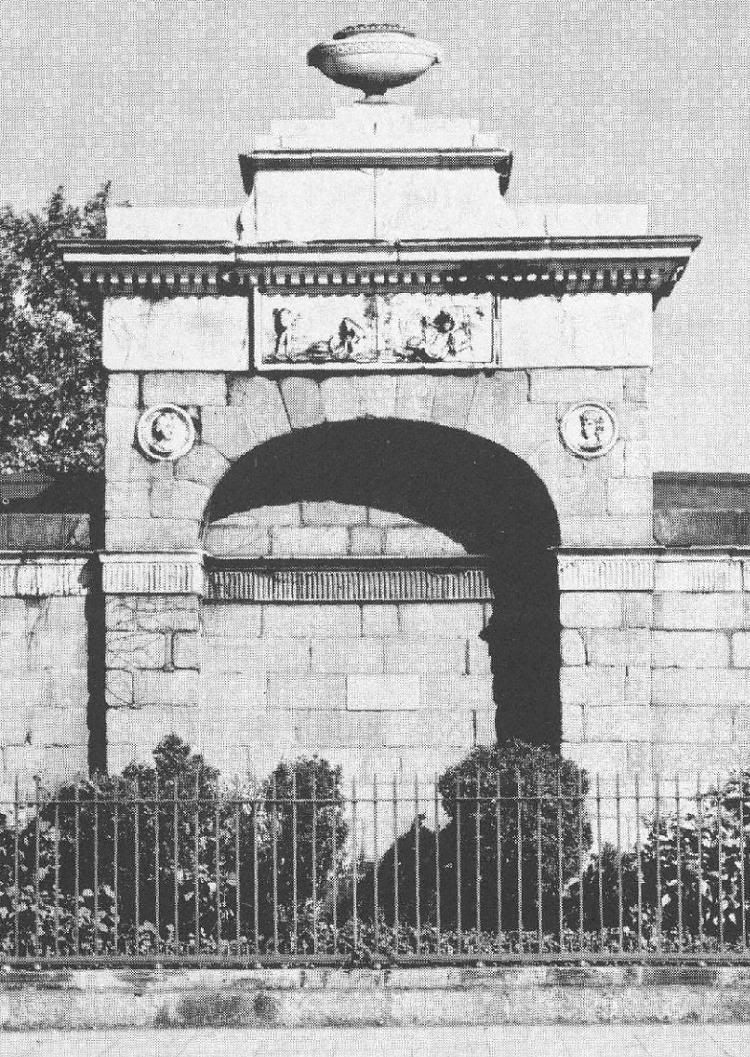 This unfortunate state of affairs prompted the then Director of the National Gallery of Ireland Dr. James White to have the structure restored by Dublin Corporation as part of European Architectural Heritage Year 1975. This restoration appears to have made use of cement strap pointing and other undesirable techniques which required reversal in order to protect the fabric of the structure and improve its appearance. Decayed stone replacement was also needed.
Restored in late 2008 and 2009 by masonry conservators Interclean, the recently completed works were commissioned by Dublin City Council at a cost of €230,000. The transformation has been remarkable for its subtlety of intervention, softly bringing a mellowed landmark back to life.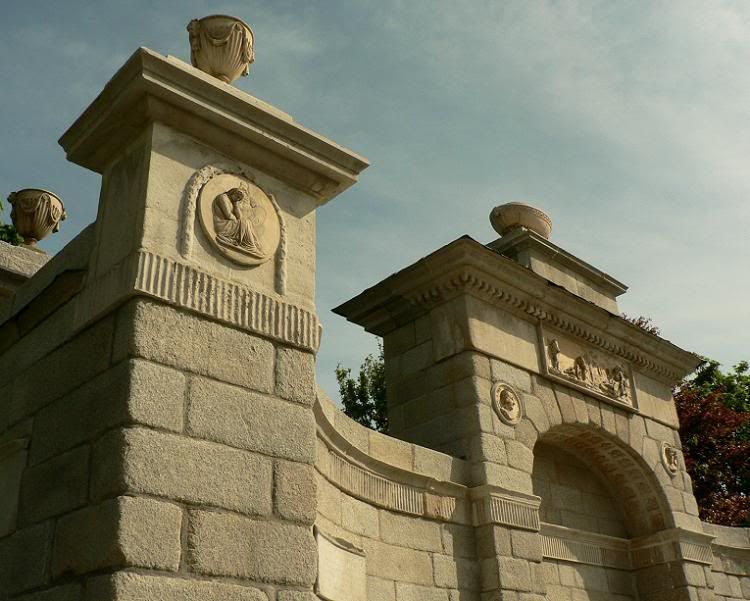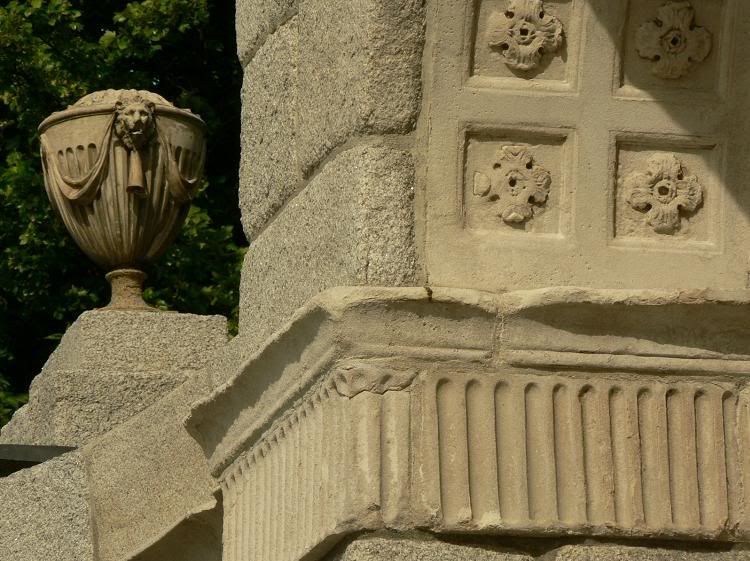 The Coade stone urns have been delicately handled. It's difficult to be sure if any have been replaced – it appears not.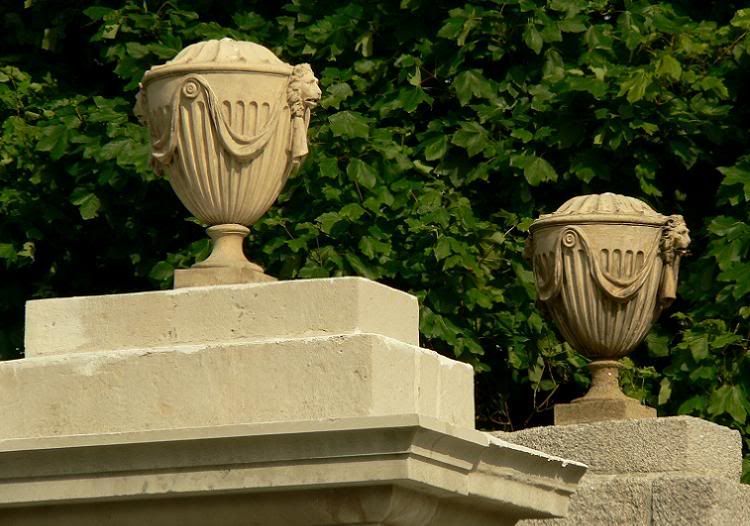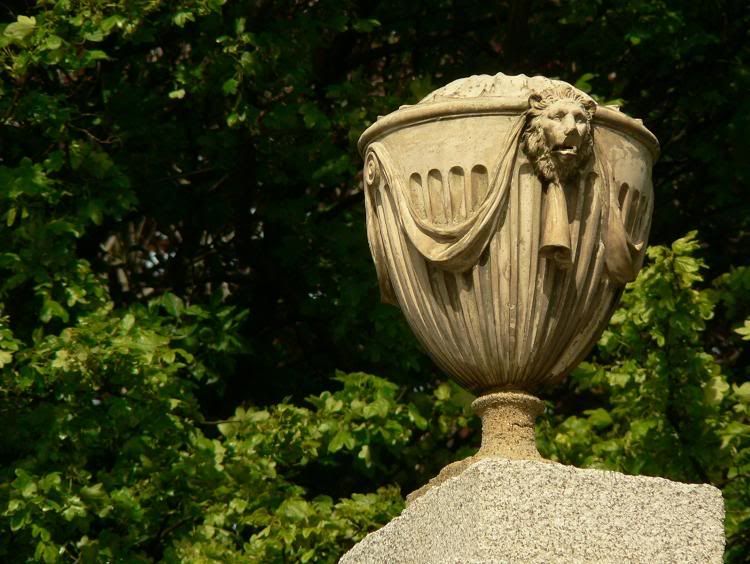 The medallions on the end piers depict female figures, with 'COADE LONDON' inscribed beneath: on the left a woman in mourning with a soldier behind her, on the right a seated Hibernia.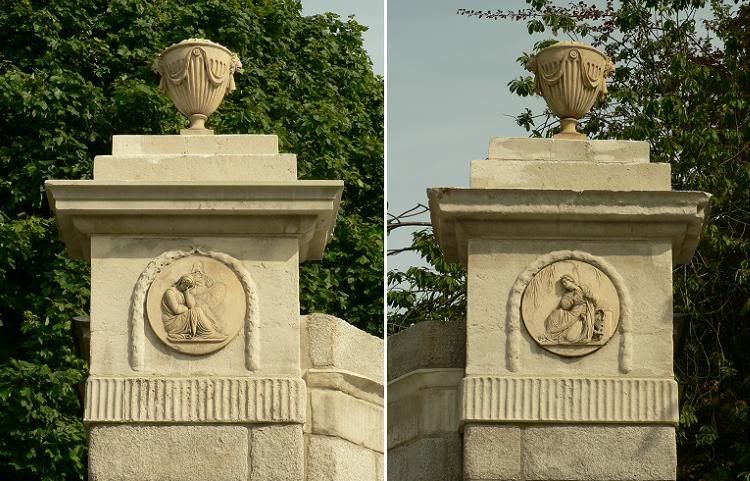 Hibernia with her figurative harp – exquisitely detailed.